COVID-19 testing site built in 70 hours
Share - WeChat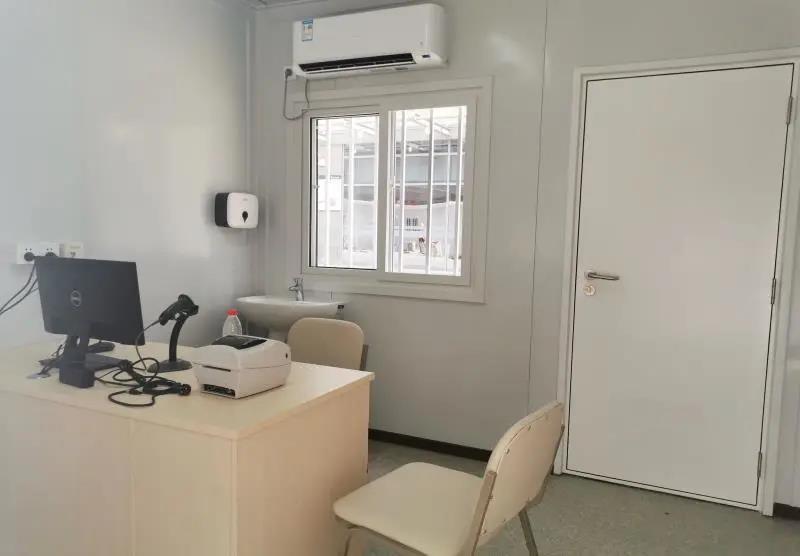 A site to collect samples for nucleic acid tests in a makeshift program has been built within 70 hours at the Peking Union Medical College Hospital, better improving the efficiency and working conditions for medical workers.
The sampling site completed Sunday evening consists of eight sampling rooms, four billing rooms and two comprehensive service rooms. It is located at the northern square of the hospital's emergency department.
Beijing has been carrying out a large-scale nucleic acid testing after locally transmitted COVID-19 cases were reported.
Some open-air places have been used as temporary sampling stations where medical workers have to wear protective suits and masks to work in high temperature environment.
To meet the emergency needs of centralized large-scale sampling in a short period, the Peking Union Medical College Hospital decided to build the makeshift sampling rooms on 40-meter-long and 4–meter-wide greenland.
The hospital detailed and launched the program within 12 hours on June 18 and contacted producers on processing the makeshift rooms. Work on electricity supply and drainage pipes also started.
When the makeshift rooms arrived at the site in early hours on Saturday, workers immediately installed the rooms and other supporting facilities, and the major infrastructure facilities were completed before sunrise.
The makeshift sampling rooms are equipped with medical lighting system, and outdoor lighting system in case the rooms are used 24 hours a day.
Each room has four doors and two windows to secure the ventilation and that medical workers are separated with others and they move in one direction.
The construction project of nucleic acid testing shelter has been completed and approved. The shelter went into use on Monday.