China, India should keep cooperation as a priority
Share - WeChat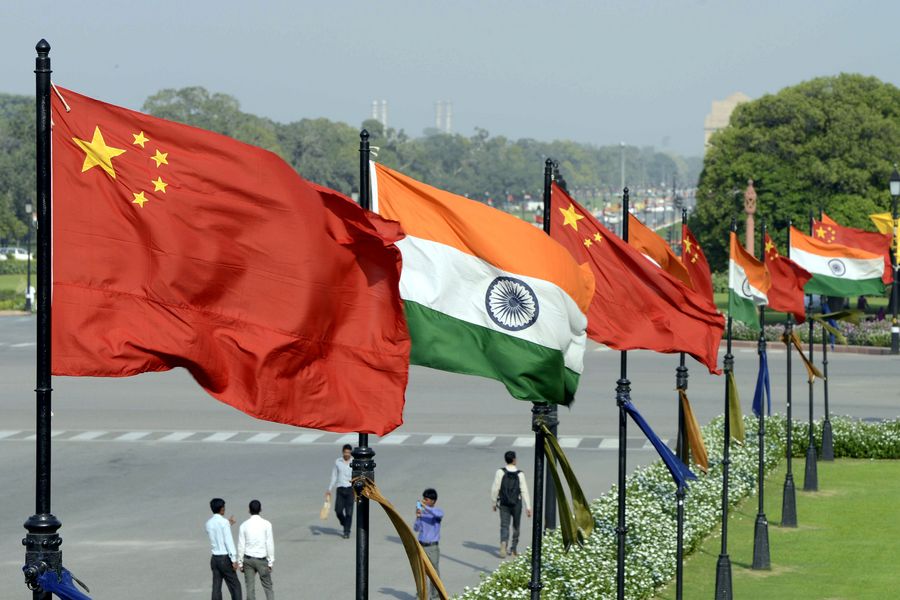 The Sino-Indian border military confrontations have drawn the world's attention. Many in the West would hope India would "stand up "against China's "aggression".
However, the relationship between China and India is much deeper than some Western observers think. They have the wisdom to peacefully resolve the disputes by themselves.
Chinese and Indian leaders' decisions to form a "strategic partnership" in 2005 opened the window for the two countries to build a long-term partnership for peace and prosperity.
Jairam Ramesh, India's former environment minister, adopted the notion of "Chindia" to describe future relations of the two countries and wished "Chindia" can represent the "rise of the rest" in the world.
This trend and spirit were reinforced during President Xi Jinping and Prime Minister Narendra Modi's 2019 meeting in Wuhan, with both sides agreeing to promote cultural exchanges and mutual respect to achieve joint development and prosperity.
At a time of unfortunate confrontations between the two countries, both sides need to remind themselves that only cooperation will lead to a better future.
Focusing on economic development and peaceful negotiations will do both countries good in handling differences.
Since 2009, China has become India's largest single trading partner, and both countries are engines of global economic growth. They can complement each other in economic growth.
China has emerged as the "factory of the world" with a focus on advanced manufacturing, while India's information and communication technology industry and outsourcing industry have gained global recognition. The complementary strengths of the two economies can be exploited for mutual benefit.
Despite the growing economic and military capacity of both countries, neither sees the other as a strategic competitor. Border disputes have been the only obstacle.
Since the late 1970s, China advocated peaceful negotiations in solving territorial disputes with India. Huang Hua, a former Chinese foreign minister, had suggested a three-point solution. First, both sides should maintain the status quo. Second, the border issues should not hinder overall relations. Third, both parties should have further engagements in terms of border negotiations.
For decades, both countries have maintained tranquility at the border. They signed the Agreement on the Maintenance of Peace and Tranquility along the Line of Actual Control, a loose demarcation line that separates Indian-controlled territory from Chinese-controlled territory, in the China-India border areas in 1993, followed by the Agreement on Confidence-Building Measures in the Military Field along the Line of Actual Control in 1996.
Both agreements reaffirmed the "principle of good faith and mutual confidence" in the "settlement of differences that may arise in that process".
An India-China Joint Working Group on the boundary question was established in 1988. It has become a mechanism to conduct China-India border dialogue since then.
In 2005, both countries signed the Political Parameters and Guiding Principles for the Settlement of the India-China Boundary Question. It said: "The two sides will resolve the boundary question through peaceful and friendly consultations. And neither side shall use or threaten to use force against the other by any means."
China and India, two of the oldest civilizations, share similar humiliating historical and political experiences from the early 19th century.
India was part of the British Empire for more than 200 years, and won its independence in 1947.China, on the other hand, was a semi-colony, a victim of both European and Japanese imperialists, and became a socialist state in 1949.
The colonial past of both countries is significant in determining the future of post-colonial state relations.
China has been calling for "peaceful development" for decades, and India has been a champion of the Non-Aligned Movement, a group of countries that are not aligned with or against any major power bloc. These political identities will prevent both from engaging in a war.
Both countries should be cautious in handling the issue, with a bigger picture of strategic and peaceful cooperation in mind.
It would be a national tragedy for both if they engage in further military conflict at a time when the world needs them to provide global leadership.
The author is a research fellow at the Collaborative Innovation Center of South China Sea Studies at Nanjing University. The views do not necessarily reflect those of China Daily.