Germany reports 770 new COVID-19 cases after slaughterhouse outbreak
Share - WeChat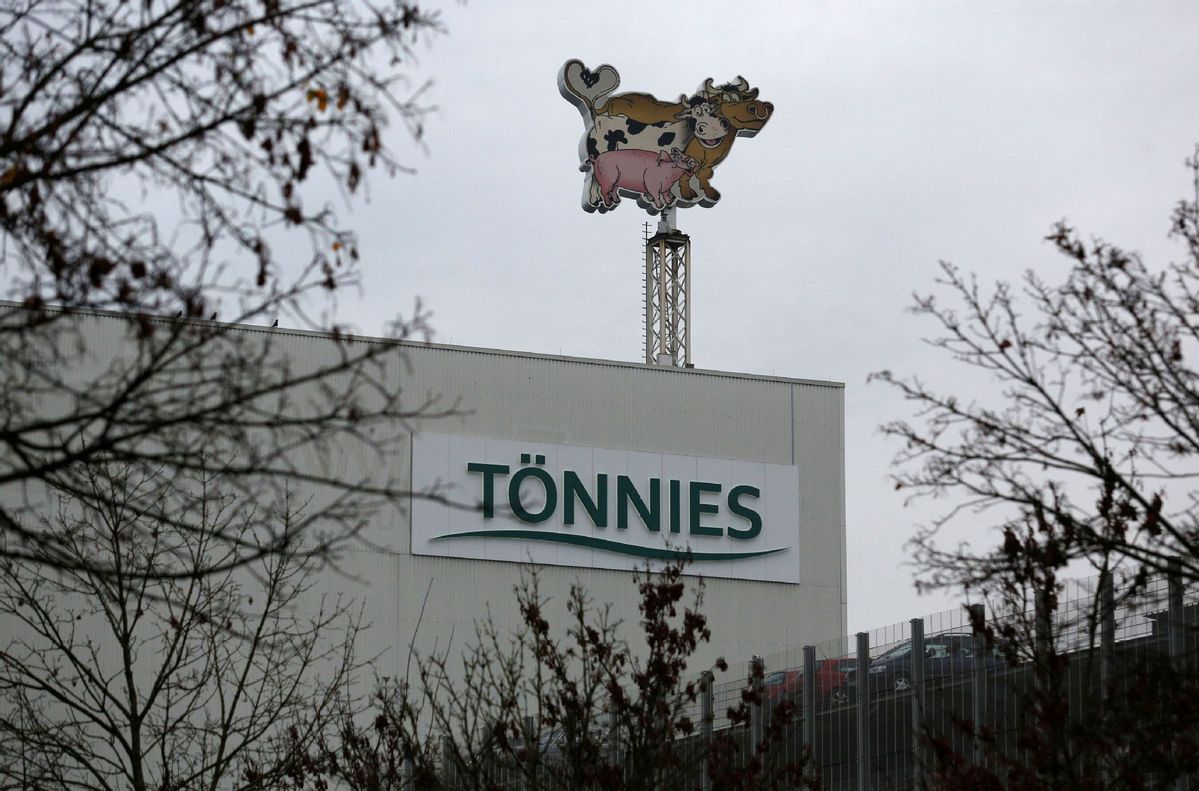 BERLIN - The number of new COVID-19 cases in Germany began to increase again, with 770 new cases confirmed within one day after an outbreak at a slaughterhouse of the Toennies Group in North Rhine-Westphalia (NRW), the Robert Koch Institute (RKI) said on Friday.
The country now has a total of 188,534 cases, with 8,872 deaths, according to the RKI.
RKI said that following hundreds of positive COVID-19 tests of Toennies employees, the affected Rheda-Wiedenbrueck meat processing plant was temporarily closed at short notice and all employees had been quarantined.
Even Germany's armed forces had to be involved to conduct mass test of all Toennies employees as quickly as possible, said the authorities of Guetersloh city, where the slaughterhouse is located. Almost all schools and daycare centers for children in the area have been temporarily closed again.
According to Toennies, 20,000 pigs are slaughtered and processed each day at the Rheda-Wiedenbrueck plant. Industry experts do not expect that the halt in production to lead to a shortage of meat in Germany.
Due to the high number of new infections, Guetersloh "clearly exceeded" the critical threshold of 50 new infections per 100,000 inhabitants over seven days, which triggers an emergency mechanism that was agreed between Chancellor Angela Merkel and the country's federal states.
Once this threshold is exceeded, states are required to introduce additional safety measures and restrictions to bring down the COVID-19 infection numbers. However, this would not automatically lead to a complete lockdown, according to local authorities.
Guetersloh's hospitals said on Thursday that they would close their facilities for visitors again as hospitals had already done during the peak of the pandemic to slow the spread of COVID-19.