German govt launches official COVID-19 warning app
Share - WeChat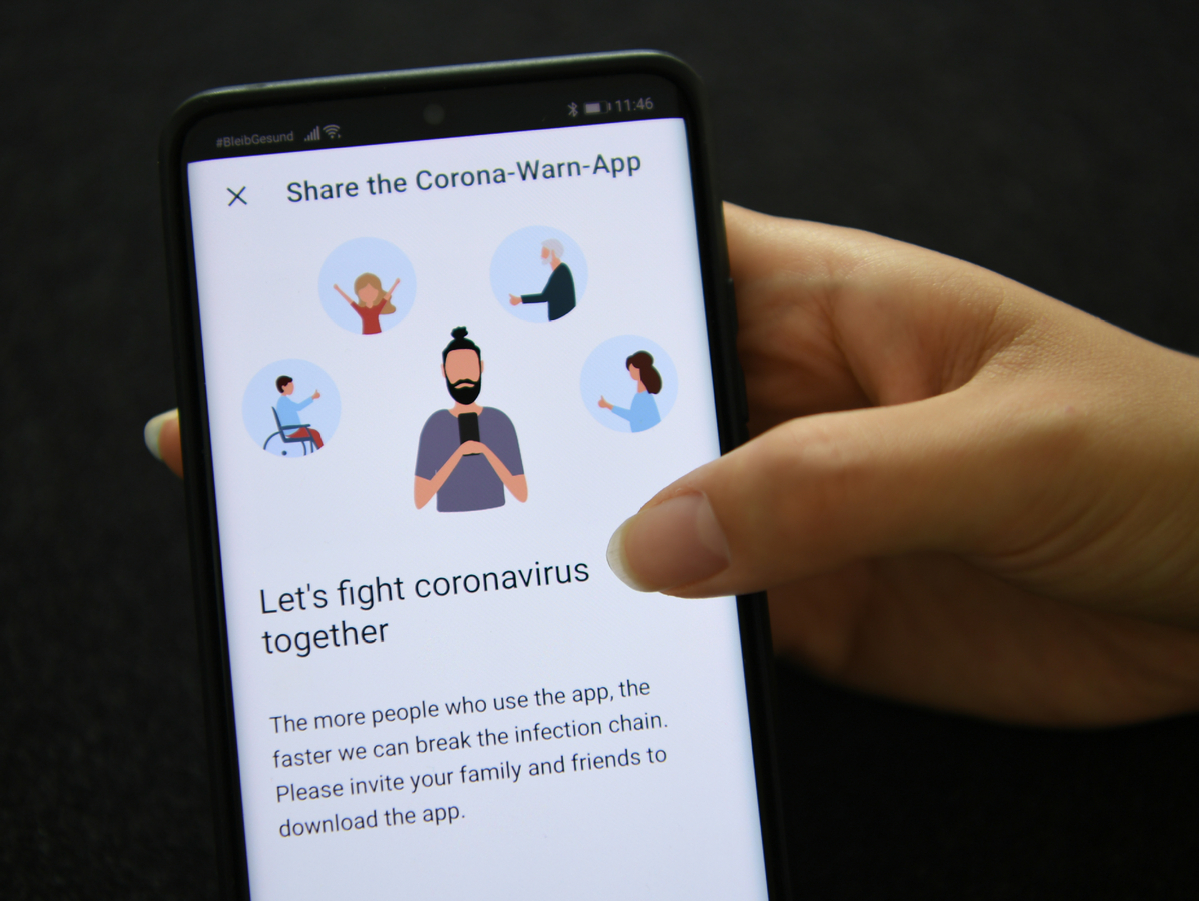 BERLIN, June 16 (Xinhua) -- Germany launched its official COVID-19 warning app which was now available for download to smartphones, the government announced on Tuesday.
Downloading and using the app was "a small step for each of us, but a big step in the fight against the pandemic," said head of the Chancellery Helge Braun here on Tuesday, adding that citizens could rely on high standards of data protection.
The app had been developed on behalf of the German government by software company SAP and telecommunications company Deutsche Telekom for around 20 million euros ($23 million).
Released by Germany's disease control agency Robert Koch Institute (RKI), the app informs citizens who had been in contact with an infected person in order to detect and break the chains of infection.
German Health Minister Jens Spahn stressed that the app was "not a panacea, not a free ride ticket, but it is an important additional tool in containing the pandemic."
The app would "protect the anonymity" of users and the use was voluntary, promised Spahn during the presentation of the COVID-19 app on Tuesday.
After 14 days, the data would be deleted from phones. Also, the app was based on a "decentralized software architecture" which stored data on the mobile phones of users instead of a central server.
The app uses Bluetooth low-energy technology to measure the distance and duration of contact between people who have installed the app. Mobile devices would "remember" contacts when the criteria set by the RKI were met, especially regarding the distance and time of the contact.
Germans who had tested positive for COVID-19 could voluntarily and anonymously inform other users about their infection via random codes made available to all people who actively use the COVID-19 warning app.
"In addition to adherence to distance and hygiene rules, contact tracing by the authorities is the main reason why we have been able to control the pandemic in Germany very well so far and are currently able to control it very well," said RKI President Lothar Wieler.