Private sector set to drive investment in industrial upgrade
Share - WeChat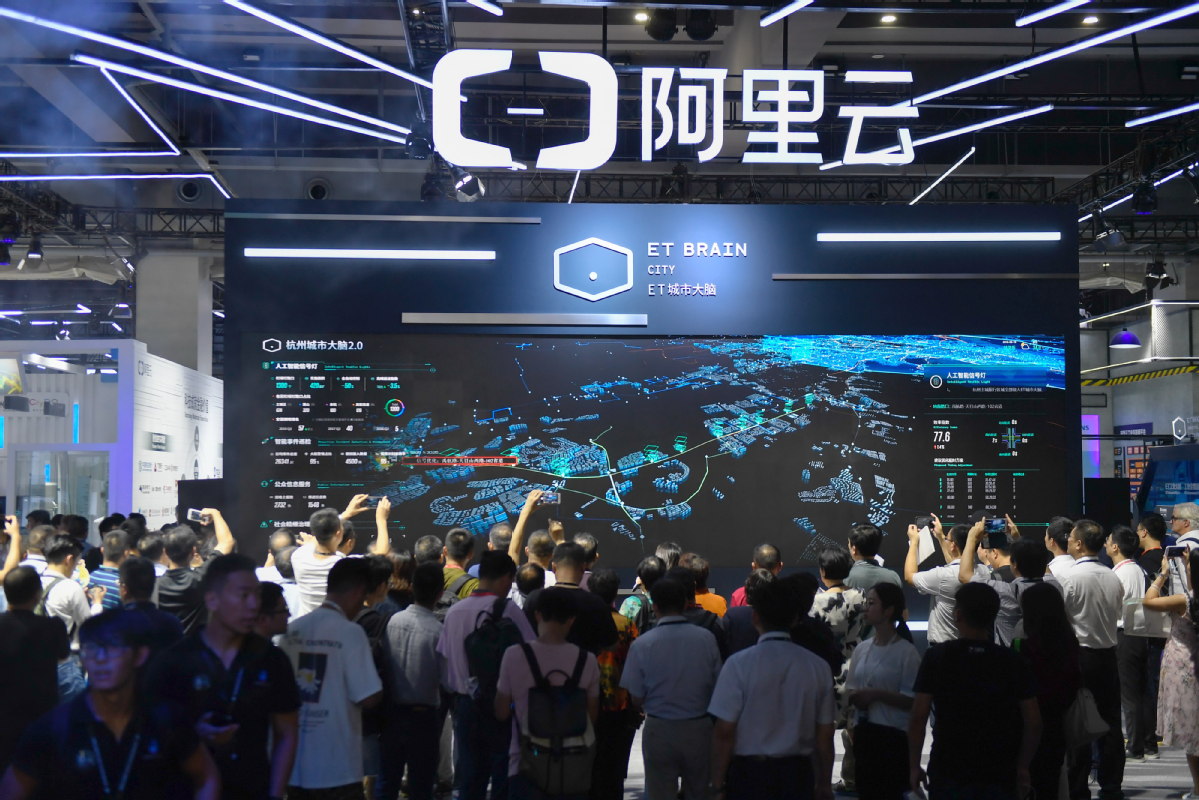 Private investment will play an active part in building new infrastructure, which will inject new impetus to China's economic growth and accelerate the nation's push for industrial upgrade, said experts and company executives.
Chen Duan, executive director of the Beijing-based Zhongjing Digital Economy Research Center, said compared with the large-scale traditional infrastructure with long-term returns, new types of high-tech infrastructure focus more on key areas in social and livelihood fields such as telecommunications, electricity, transportation and the digital economy.
"Such shifts will make it more likely to attract investment from private investors to accelerate new infrastructure," Chen said, adding that in the short term, new investment will be a key move to strengthen countercyclical adjustment and help weather the economic fallout of the coronavirus pandemic.
"In the long run, it will boost new types of consumption in fields such as online shopping, promote the growth of new businesses such as livestreaming and accelerate the pace of upgrading traditional industries," Chen added.
Her comments came as Chinese internet giant Tencent Holdings Ltd announced it will invest 500 billion yuan ($70.5 billion) over the next five years to develop new infrastructure across the country.
The funds will be mainly invested in cloud computing, artificial intelligence, blockchain, supercomputer center, quantum computing and data centers, said Tang Daosheng, senior executive vice-president of Tencent.
To spur the innovation of industrial technology, the firm will also strengthen the development of its industrial internet base, innovation centers and industrial parks, he said.
The Shenzhen-based enterprise will fully leverage resources from leading experts and laboratories and collaborate with top universities at home and abroad to establish research platforms while enhancing industrial research and talent cultivation.
Tang called for joint efforts by online and traditional businesses, government departments, research institutions, nonprofit organizations and users to build a community of digital ecology in a bid to speed up development of the industrial internet sector.
Liu Duo, head of the China Academy of Information and Communications Technology, a government think tank, said the emphasis on new infrastructure has provided a better direction going forward.
But caution is needed to prevent repetitive investment in certain areas. Clarity as well as long-term vision are needed to ensure that resources are well utilized, Liu said.
CAICT estimated that Chinese companies' investment in 5G network construction will reach 1.5 trillion yuan in aggregate by 2025, and is expected to leverage about 3.5 trillion yuan of investment in the upstream and downstream segments of the industrial chain as well as in other areas.
Moreover, total economic output indirectly driven by 5G businesses in China will hit 24.8 trillion yuan from 2020 to 2025, the academy predicted.
Michelle Leung, an industry analyst at Bloomberg Intelligence, said in a report that China's new infrastructure spending may reach 1.5 trillion yuan in 2020, with economic stimulus steering growth to seven areas: 5G networks, ultra-high-voltage power, urban mass transit and high-speed rail, new energy vehicles, artificial intelligence, big data centers and cloud computing as well as industrial internet.
New infrastructure investment may help China's sustainable long-term economic growth rather than immediately boost GDP, and it will be more market driven. The government might need to provide more guidance or tax breaks to spur investment, Leung said.
She added that most of the new infrastructure investment areas are key sectors for future economic growth in China and success could also consolidate the nation's leading position in areas such as 5G.