Racism can be found in all societies across globe
Share - WeChat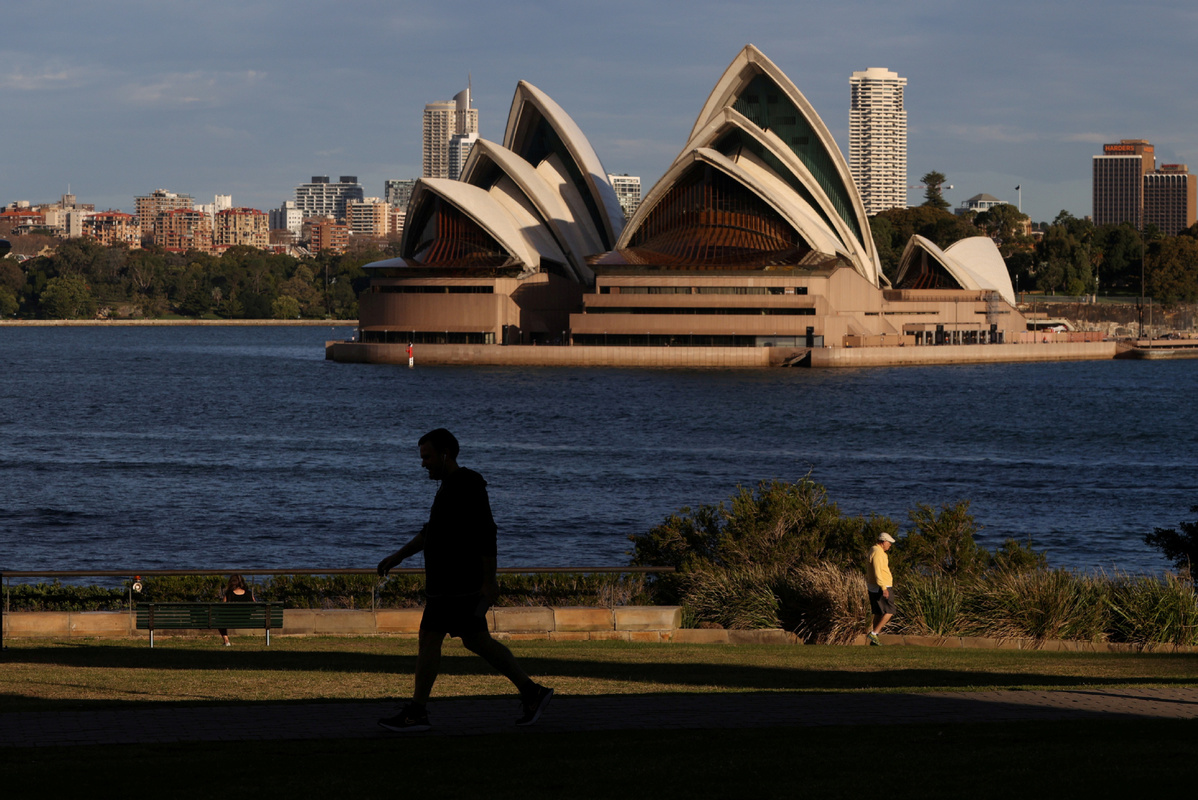 Often beneath the veneer of multiculturalism, racism can be found in societies the world over, Australia included.
Australia likes to portray itself as a harmonious multicultural society-free of the pain now being felt in the United States following the death of George Floyd, a black man, in police custody in Minneapolis, Minnesota.
Under Australia's harmonious exterior, however, lies a deep vein of racism. Just ask the country's indigenous people how they feel displaced in a land that was once theirs. Ask a Chinese, Asian, or Muslim Australian if they have been a victim, or know someone who has been a victim, of racism in Australia.
Muslim Australians, especially women who wear a hijab, are often verbally abused on the street.
On the receiving end lately have been Chinese, or Asians more generally, being blamed for the COVID-19 pandemic.
In the southern state of Tasmania, a group of young Australian-born Chinese sourcing medical equipment for Tasmanian health workers suffered verbal abuse.
The point is, racism, in all its forms, is ever present in all societies, and Australia is no exception.
Within a few short months, some in the US have gone from heaping praise on China about the way it handled the COVID-19 outbreak, to outright condemnation. What if the outbreak had hit Britain or Australia first? Would they have been treated in the same manner?
When China introduced a piece of legislation to tighten security laws in Hong Kong, the US and others censured China.
Does the world sanction the US over its internal affairs, complex national security legislation or race issues?
When there is a mass shooting in the US, or a police attack on a black person, the world largely looks on in horror but does nothing.
Sure, black lives matter. In fact, all lives matter, many will argue. But we live in a world steeped in double standards-especially when it comes to race.
Race has always been an issue in the US. The country prospered on the back of slave labor, and even fought a bloody civil war over the issue. But the stain still lingers.
True, there have been some advancements. However, many African Americans, along with Hispanics and American Indians, still feel like second-class citizens.
The situation in Australia is much the same, but on a smaller scale. A young police officer was filmed kick-ing the legs from under a young Aboriginal boy in Sydney recently, sending him crashing onto the pavement. An investigation is now being carried out to see whether the policeman used excessive force.
In Perth, an Aboriginal woman was fighting for her life in a hospital after she was reportedly "body slammed" by prison guards on June 6.
There have been more than 500 deaths of indigenous people in custody in Australia since 1980, and more than 400 of these have occurred since the Royal Commission into Aboriginal Deaths in Custody wound up almost 30 years ago.
So far, no one has been prosecuted for any of the deaths.
To illustrate the point, in 2015 a young Aboriginal man, David Dungay Jr, died after guards in Sydney's Long Bay prison restrained him. One officer pushed a knee into his back. Dungay was heard screaming that he could not breathe. Sound familiar?
There were no street protests for Dungay; nor was anyone charged.
Australia has a habit of sweeping its race issues under the carpet, but it likes to jump on the international bandwagon when others do it.
As one academic put it recently: "It is comfortable for us in Australia to throw stones at racist police violence in the United States. It is comfortable because we do not see our own glass house."
When Prime Minister Scott Morrison describes the Floyd case as "upsetting" and "terrible" and in the same breath extols the virtues of Australia, he is deluding himself and the nation.
The outpouring of grief in the US over Floyd's death and its reverberations around the world despite COVID-19 have shone a light on the cancer that is racism. But will it be enough to instigate real and meaningful change?
The author is a China Daily correspondent based in Sydney.