China sets example for global poverty reduction
Share - WeChat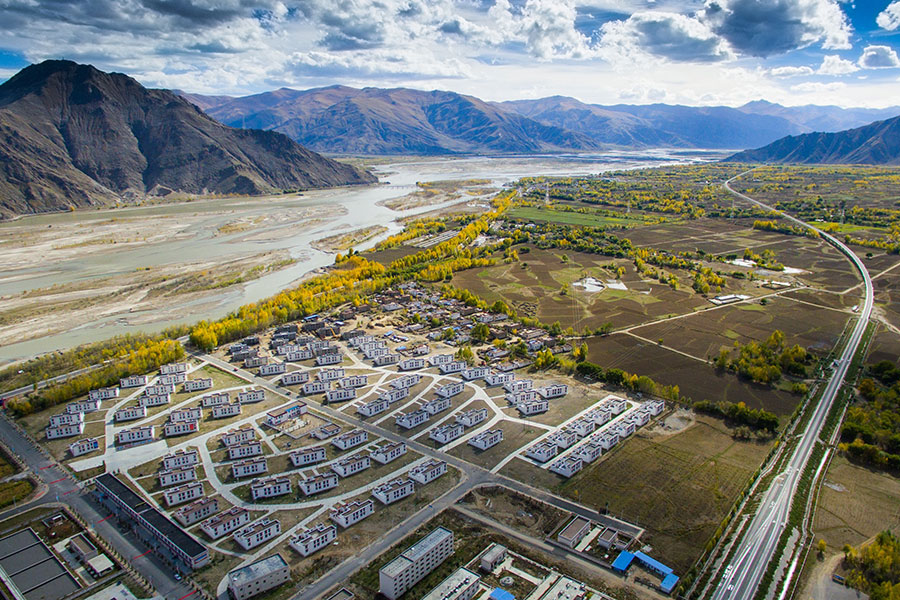 The latest World Bank statistics show that the share of the world's population living on less than $1.90 per day is projected to increase from 8.2 percent in 2019 to 8.6 percent in 2020, reversing a previous downward trend. Those in absolute poverty have been impacted by a lack of resources coming into the many charities that support international poverty relief. Fund-raising events in Western nations have been canceled and charity shops in high streets have been shuttered in the pandemic. It is understandable, in these challenging economic times, that citizens need to watch their spending and observe the maxim that "charity begins at home".
Developing countries account for over 70 percent of the world's population and within them 1.3 billion live in multidimensional poverty according to the UN. In upper-income countries, earnings are much higher than $1.90 a day. But with an associated higher cost of living and an increasingly unequal income distribution, the problem is relative poverty, much of which comes from inequality and disadvantages for ethnic minority groups.
The key elements of being above the poverty line in Western nations include access to food, housing and a minimum income. It is quite shocking how many homeless people are living on the streets in advanced economies. Prior to the pandemic, in the United Kingdom statistics from the charity Shelter showed that one in every 200 people were homeless in 2019, rising to one in 52 in the capital, London. In the US, with a much larger population, official Housing and Urban Development data show over half a million citizens are homeless on any given night with private and state-by-state reports showing much higher figures.
Ironically, lockdowns during the pandemic have necessitated taking homeless off the streets in the UK and local governments have provided housing in hotels that would otherwise be temporarily empty, but it remains a big issue what will happen to homeless support as lockdowns are eased and business activities recover.
Eliminating absolute poverty has been a goal in China over many decades and is close to fruition. Without China's contribution, which has sometimes reached three quarters of all annual poverty reduction, the global results would have been much lower. China's poverty reduction policies rest on three pillars: macro, structural and micro. China's consistently high economic growth relative to Western economies has made possible the financial support for the disadvantaged and it is always easier to redistribute resources when the pie is growing.
Planned structural change between rural and urban areas has been key as, prior to 2010, more Chinese citizens lived in the countryside and authorities began moving over 250 million into new towns and cities across China. This addressed two poverty-related issues: education for the 9 years of compulsory schooling and good health care. Education in rural areas has presented a pyramid with reasonable access to primary schools but far fewer middle schools per thousand of the rural population and even fewer high schools, necessitating long daily travel. Aggregating many rural communities into cities allows a concentration of accessible schools and hospitals.
Micro policies, under local government supervision and finance, have been necessary in the most remote and underpopulated rural areas. Relocating families to new village housing with clean running water and solar panels for energy, bringing in cattle and other animals to support local farming, and appointing local party officials to monitor progress and submit data have been key elements, with the armed forces playing a meaningful role in distributing supplies and financing projects. The result leaves just 0.6 percent of rural residents in poverty, representing 52 counties and 1,113 villages.
The prospect of global poverty reduction is far from certain as resources will remain more stretched, government borrowing will require higher taxes, and other priorities will claim their share of government expenditure. Yet China's example of determination to eliminate absolute poverty by the end of 2020 in challenging circumstances can be an inspiration to all others.
Colin Speakman is an economist and an international educator with CAPA: The Global Education Network.
The opinions expressed here are those of the writer and do not represent the views of China Daily and China Daily website.
Most Viewed in 24 Hours
China Views