CNBC: China seeing strong economic rebound
Share - WeChat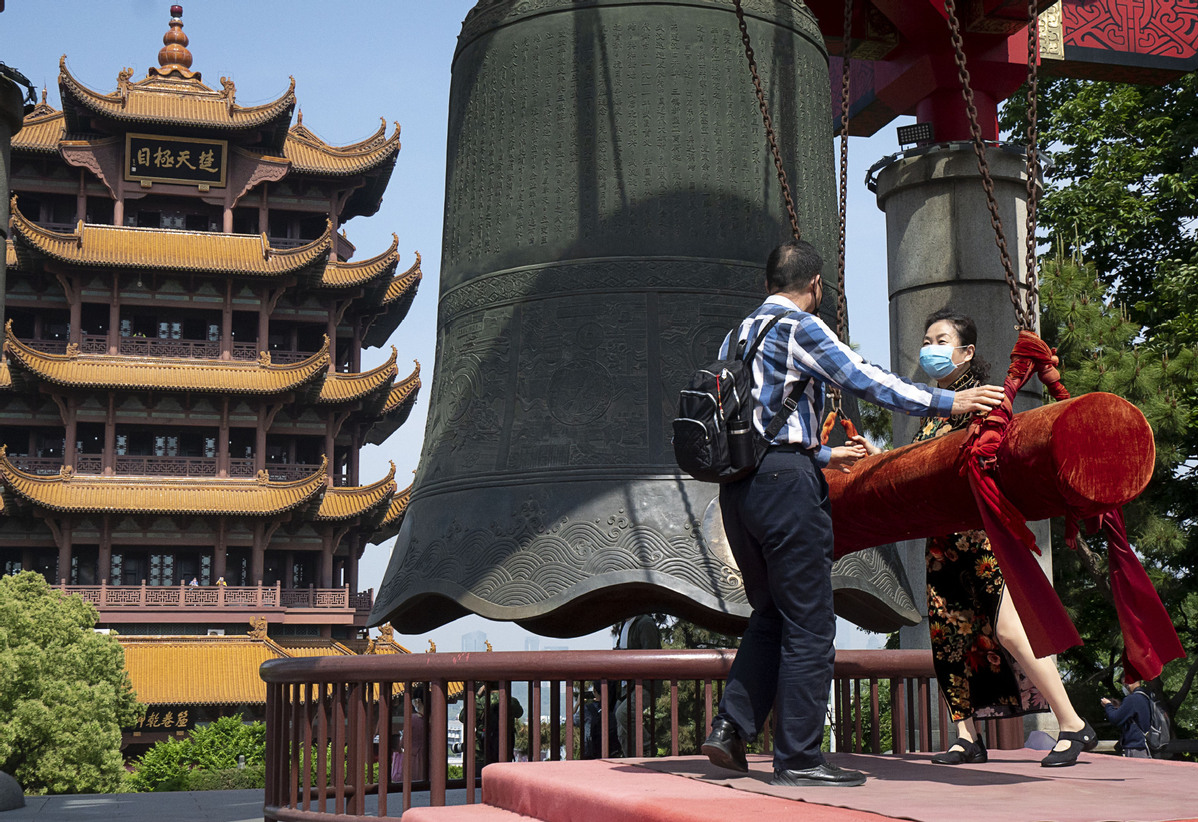 China is seeing a strong economic rebound following a slump spurred by coronavirus lockdown, but don't count on that being the case for other major economies around the world, IMA Asia's Richard Martin was quoted as saying in a CNBC story by Eustance Huang on June 1.
Martin said the latest purchasing managers index figures showed a "V-shaped" recovery for the Chinese economy.
The official purchasing managers index for China's manufacturing sector came in at 50.6 in May, the country's National Bureau of Statistics (NBS) said on May 31.
A private survey released on June 1 also showed manufacturing activity in China expanding in May, with the Caixin/Markit manufacturing PMI coming in at 50.7 for that month.
According to the NBS, it was the third month running the index was above 50 — the dividing line between expansion and contraction — after it plunged to an all-time low of 35.7 in February due to the epidemic.
CNBC correspondent Evelyn Cheng reported in another story on June 1 that several analysts agree a reality is emerging for businesses: In the face of a global recession, China looks set to be one of the few countries that will expand, economically and politically.
According to the latest International Monetary Fund projections, China is set to grow just over 1 percent in 2020.
For the first time in about two decades, the world's second-largest economy did not set an annual GDP target at this year's "two sessions". Instead, the government set targets for other areas, such as unemployment. Many economists said removing the target will likely improve the quality of growth, according to CNBC.
Joerg Wuttke, President of the European Chamber of Commerce in China, said in a phone call with CNBC the EU Chamber is looking for incremental areas of cooperation with China. "In this kind of situation, there are no big solutions anymore. We don't want to leave China," Wuttke said. "That's why we engage more with China and ask for more."
"The signals in all of our communications and interactions with government is they are welcoming to American business in China, and really making a point to ensure whether it be related to subsidies or other types of support that they are supportive," Alan Beebe, president of the American Chamber of Commerce in China, told CNBC reporters on May 29. "That's been a pretty consistent trend we've noticed this year."