Lifeline provided in Manhattan's Chinatown
Share - WeChat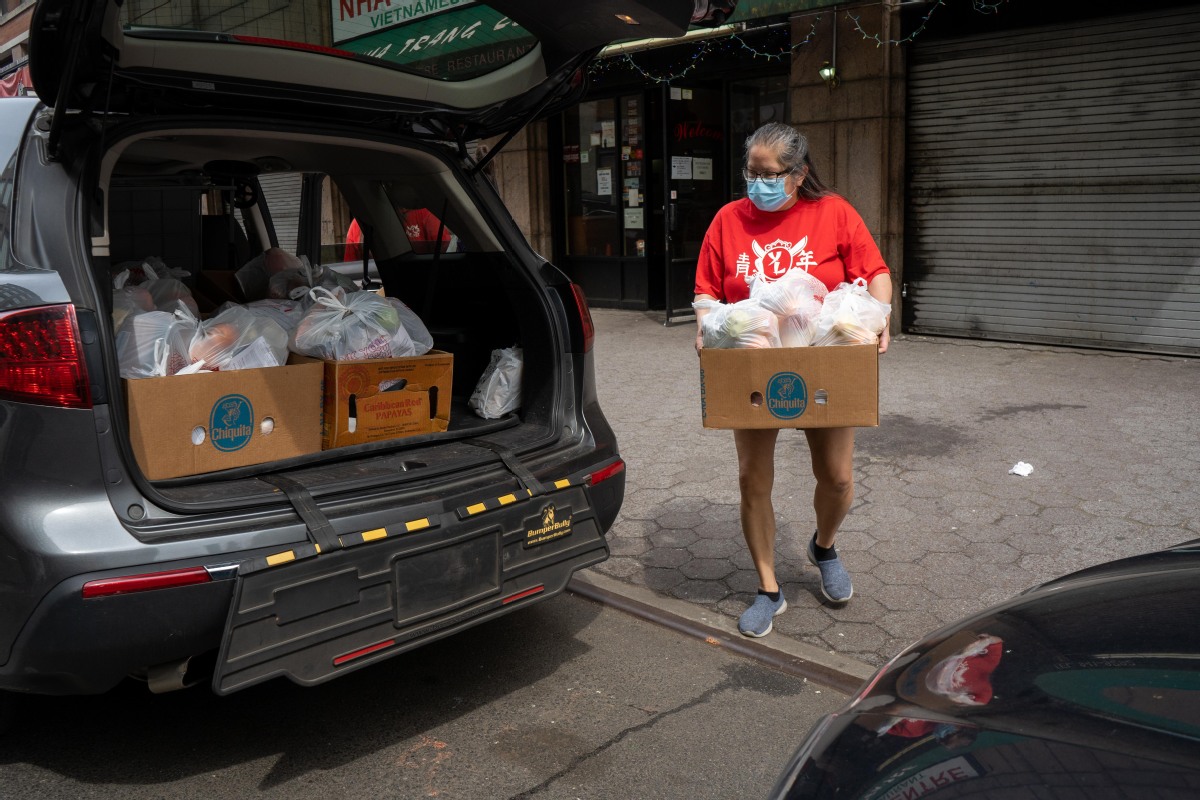 Severe damage
Charles Lai, executive director of Chung Pak LDC, who helped found the Museum of Chinese in America in New York in 1980, said, "Only by joining hands can we possibly reach out to those who are in desperate need of help yet are hiding themselves out of fear.
"The damage our community has suffered, physically and economically, is much more severe than in most other communities. Why? Because we have a president who calls this virus the Chinese virus, and in doing so has repeatedly evoked the country's (United States) racist history, making it unsafe for us at a time when all Americans need to stand together."
A report released by the New York Police Department shows that hate crimes and discrimination against Asian Americans have risen consistently in recent months. City officials and local NGOs suspect that such incidents are underreported.
A paper issued by two NGOs-the Asian Pacific Policy and Planning Council and Chinese for Affirmative Action-said New York state has the second-highest number of cases of discrimination related to COVID-19, after California.
Hong, citing examples of Asian Americans being physically and verbally attacked on the New York Subway, said: "Before COVID-19, 40 percent of the people we served at our Midtown pantry on 26th Street were Asian Americans. That proportion has dropped to below 10 percent, although we now have a line that stretches for three blocks. Members of our community are not coming."
Lai, the executive director, said: "The impact of COVID-19 was palpably felt here even before it landed on American shores. Back in late January, when we were preparing to celebrate Chinese New Year, people were already staying away from Chinatown and Chinese businesses. After the pandemic, Chinatown will be the last place that people choose to return to."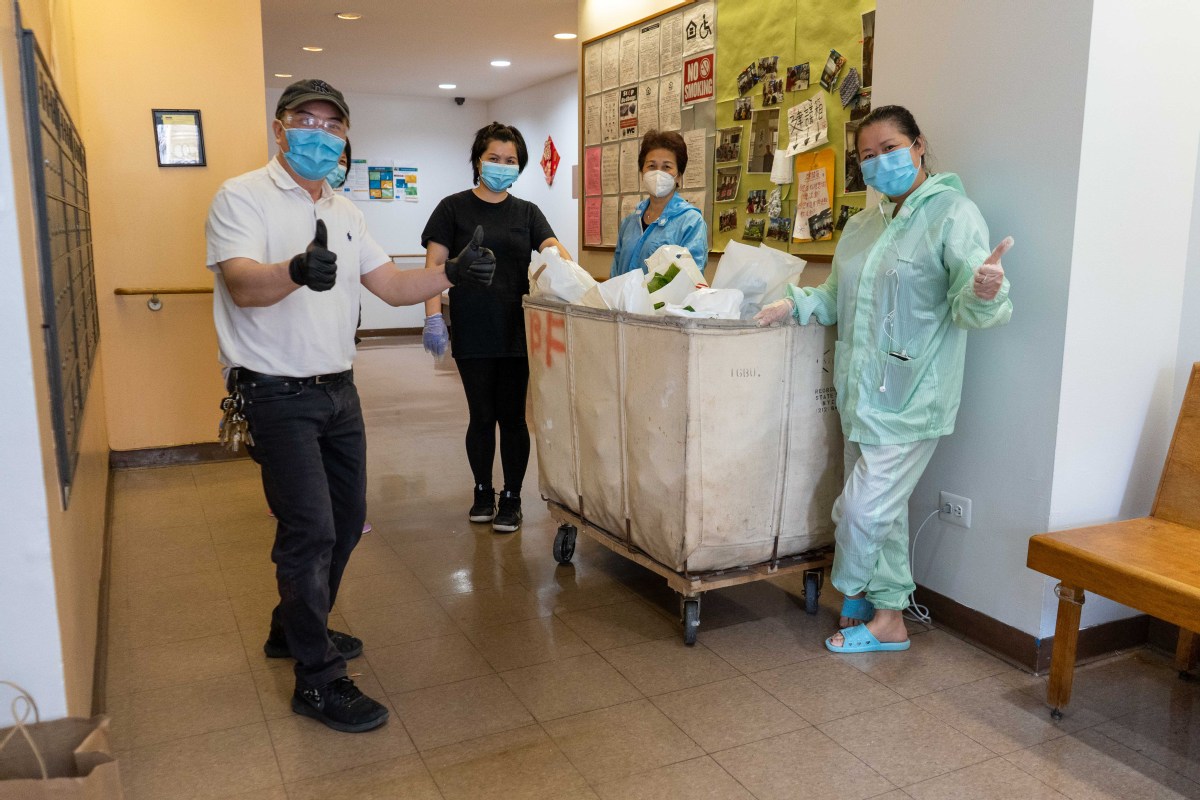 Business closures mean lost jobs, sometimes for an entire family, and it is not uncommon for different generations of Chinese American families in Manhattan's Chinatown to run enterprises such as restaurants.
Early last month, CNN reported that about 147,000 Asian workers in New York state had filed for unemployment benefit in the past four weeks, a 6,900 percent rise over the same period last year. The number of such filings by white workers rose by 1,840 percent and among black workers by 1,260 percent.
Chen, from Immigrant Social Services Inc, said: "I know people who have started rationing food among three generations of a family. Waiting for unemployment benefit-which takes months to apply for-and not knowing when they will get their jobs back, they are trying to make their food reserves last a bit longer.
"You don't really hear these stories, because they're not being told. People are also largely unaware of those who are being excluded from most federal, state and local funding resources."
Some 1,200 meals a week are now being provided by UA3, supported by Trader Joe's and other sources. In addition to caring for seniors, the NGO provides a home for the deaf in New York and another building for the visually impaired.