AMC Entertainment reports 2.17-bln-USD quarterly loss amid pandemic
Share - WeChat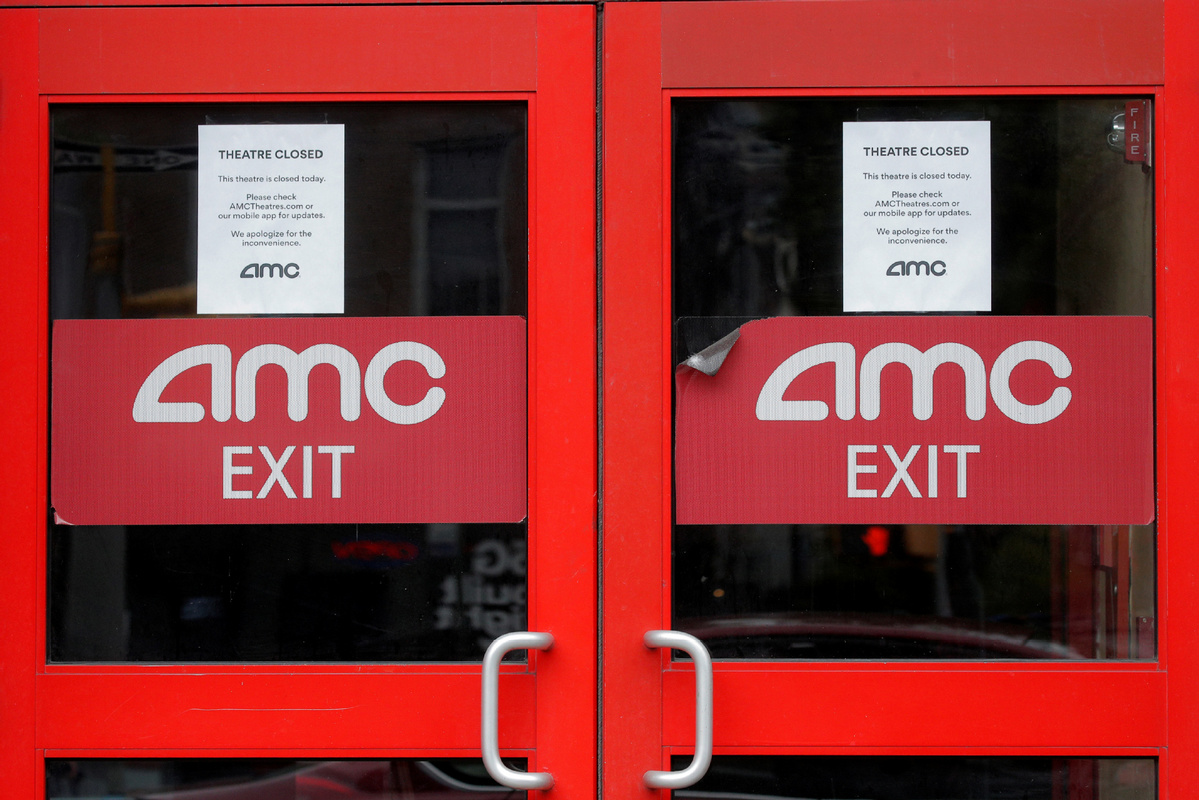 LOS ANGELES - AMC Entertainment Holdings, Inc., the largest US movie theater chain owned by Chinese conglomerate Wanda Group, reported Tuesday a net loss of 2.176 billion US dollars for the first quarter of the year due to the COVID-19 pandemic.
According to an AMC press release, the company's total revenue fell 22 percent to 941.5 million dollars from to 1.2 billion dollars a year ago.
The AMC said its 2020 fiscal year "started strongly with total revenues up nearly 10 percent compared to the prior year through February," but attendance and revenues began to deteriorate in early March as "social distancing practices were initiated in the U.S. in response to the ensuing COVID-19 global pandemic."
On March 17, in response to COVID-19 safety concerns for AMC's associates and guests, and in compliance with local, state and federal directives, the company suspended operations at all domestic and international theatres, resulting in virtually no revenue for the company for the remaining two weeks of the first quarter, according to the press release.
"These are truly unprecedented times," said Adam Aron, CEO and President of the AMC.
"After starting the year with two solid months of revenue growth compared to last year, in mid-March we were forced to pivot the entire company to respond to the effects of the pandemic," Aron added.
He noted that "our top priorities remain the safety and well-being of our guests and associates, combined with our taking sweeping actions to preserve the long term viability of AMC Entertainment."
The AMC said that it has already reopened 10 theatres in Norway, Germany, Spain and Portugal and expects to be fully open globally in July.
"In our two largest territories, we are currently planning to reopen almost all of our U.S. and U.K. theatres in July, to be positioned to showcase Warner Bros' release of Christopher Nolan's TENET now slated for release on July 17th followed by Disney's MULAN now slated for release on July 24th," said the company.
Founded in 1920, the AMC is now the largest movie exhibition company in the United States, the largest in Europe and the largest throughout the world with approximately 1,000 theaters and 11,000 screens across the globe.