Dada calls for better market audit and regulations
Share - WeChat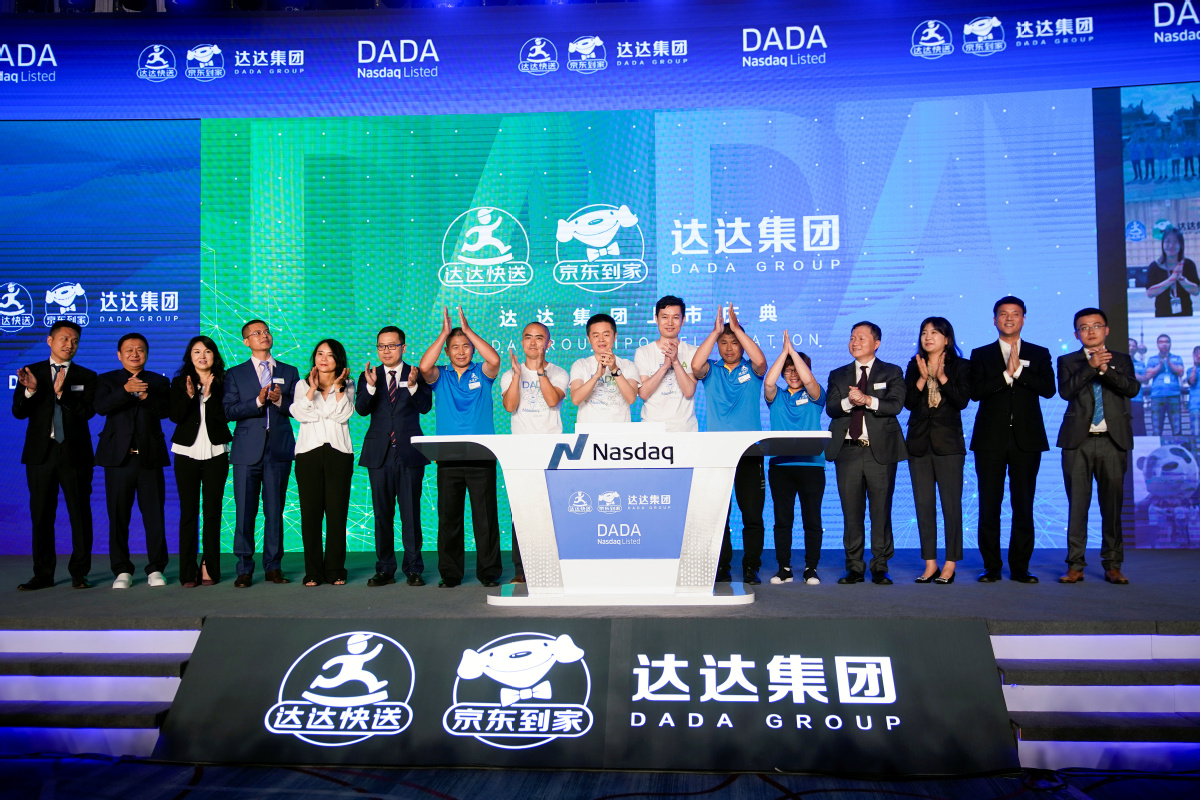 Shanghai-based online grocery and food delivery firm Dada Nexus, which successfully listed its shares on the Nasdaq on Friday, has called for better market audit and regulations, amid intense scrutiny of Chinese companies planning listings on US bourses.
Philip Kuai, founder and CEO of Dada, expressed confidence that his company would stand up to the tight scrutiny and called for better auditing and regulations during the virtual initial public offering ceremony in Shanghai.
"Only when your entire environment is as healthy as possible will it be of interest to everyone-investors, users and others, and better protect them and allow the market to develop in a healthy way," he said.
Dada was the first Chinese company to complete the initial public offering process on a US bourse after a new bill querying the ownership status of listed foreign companies was passed in the US Senate recently.
The bill requires US-listed companies to certify that they are not owned or controlled by a foreign government and open their books to the Public Company Accounting Oversight Board-the organization that oversees audits of US-based public companies. Companies that are unable to meet the requirements for three consecutive years would automatically be barred from US stock exchanges, according to the bill.
Dada sold 16.5 million American Depository Shares in its IPO at a midpoint price of $16 per share for gross proceeds of about $264 million. The company said in its regulatory filing that 40 percent of the proceeds will be used to implement their marketing initiatives and grow the user base, while another 35 percent will go for technology and research development. The rest will be used for corporate purposes, including funding working capital needs and potential strategic investment and acquisitions.
Though Dada's share price slid 1 percent on the first trading day, it gained 6.32 percent to close at $17 per share on Monday.
Founded in 2014, Dada's services now cover more than 2,400 Chinese cities and counties. While its net revenue jumped 60 percent year-on-year to 3.1 billion yuan ($438 million) in 2019, it still reported an operating loss of 1.7 billion yuan at the end of last year.
Nasdaq Stock Market President Nelson Griggs said in a congratulatory video that the bourse would continue to support Dada's growth as a listed company.
Data from Shanghai-based market tracker Wind Info showed that there were a total of 227 Chinese companies listed in the US by the end of last year, among which the majority 145 companies are listed on Nasdaq. According to UBS estimates, there are about 42 US-listed Chinese mainland companies able to seek relisting in Hong Kong after the Holding Foreign Companies Accountable Act takes effect.
Liu Zhiping, partner of New York-based Liu, Chen& Hoffman LLP law firm, wrote in a note that there are about 200 US-listed companies unable to meet the PCAOB auditing requirements, most of which are based in the Chinese mainland, Hong Kong, Belgium and France. It is unwarranted for the US government to come up with a legislation against Chinese companies.