Summer Palace, Caibai Jewelry release collection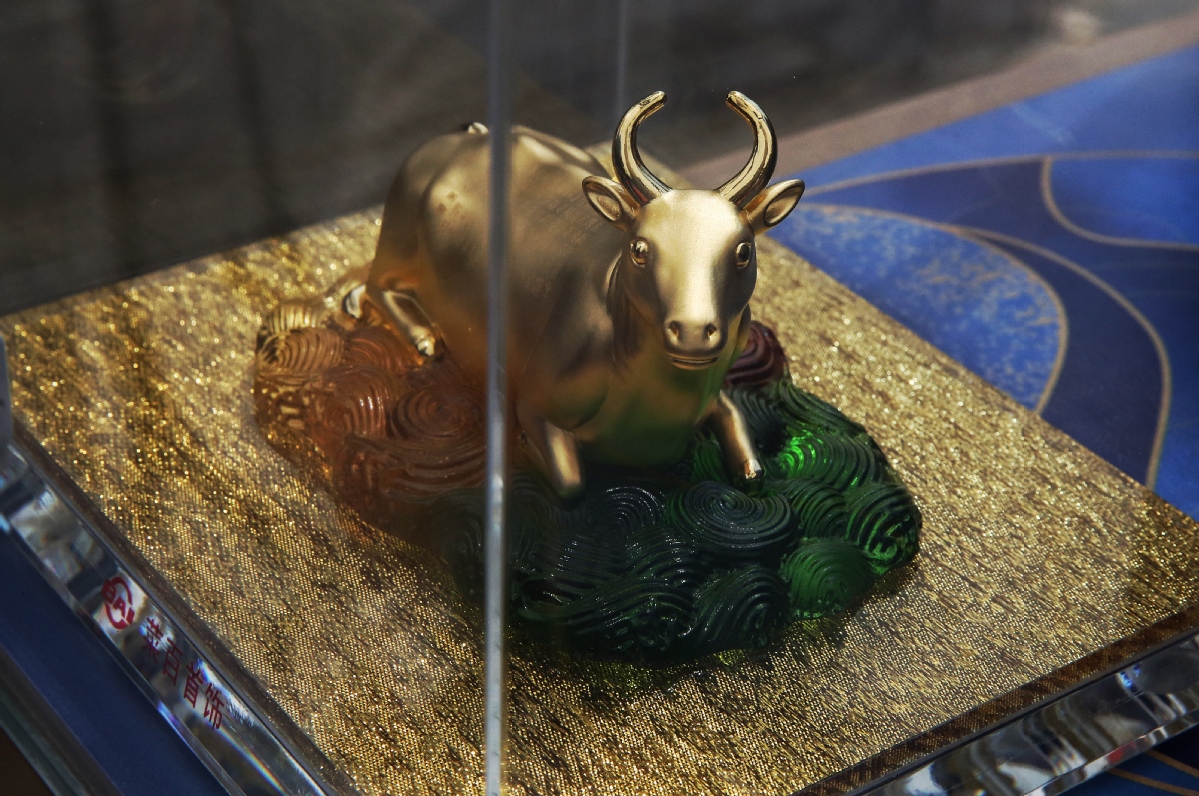 The Summer Palace is collaborating with Beijing's Caibai Jewelry to release several collections of jewelry and gold accessories.
One series features osmanthus, including a bracelet and necklace. The other series is inspired by the auspicious animals carved on the bridges at the Summer Place. There is also a small golden bull created on the model of the bronze bull in the Summer Palace.
The Summer Palace also signed a contract with Caibai to release more collections in the future. Caibai Jewelry was founded by Caibai Department Store, the first department store specializing in selling jewelry and gold in the capital.