Demonstrations over Floyd's death regain momentum as thousands march to DC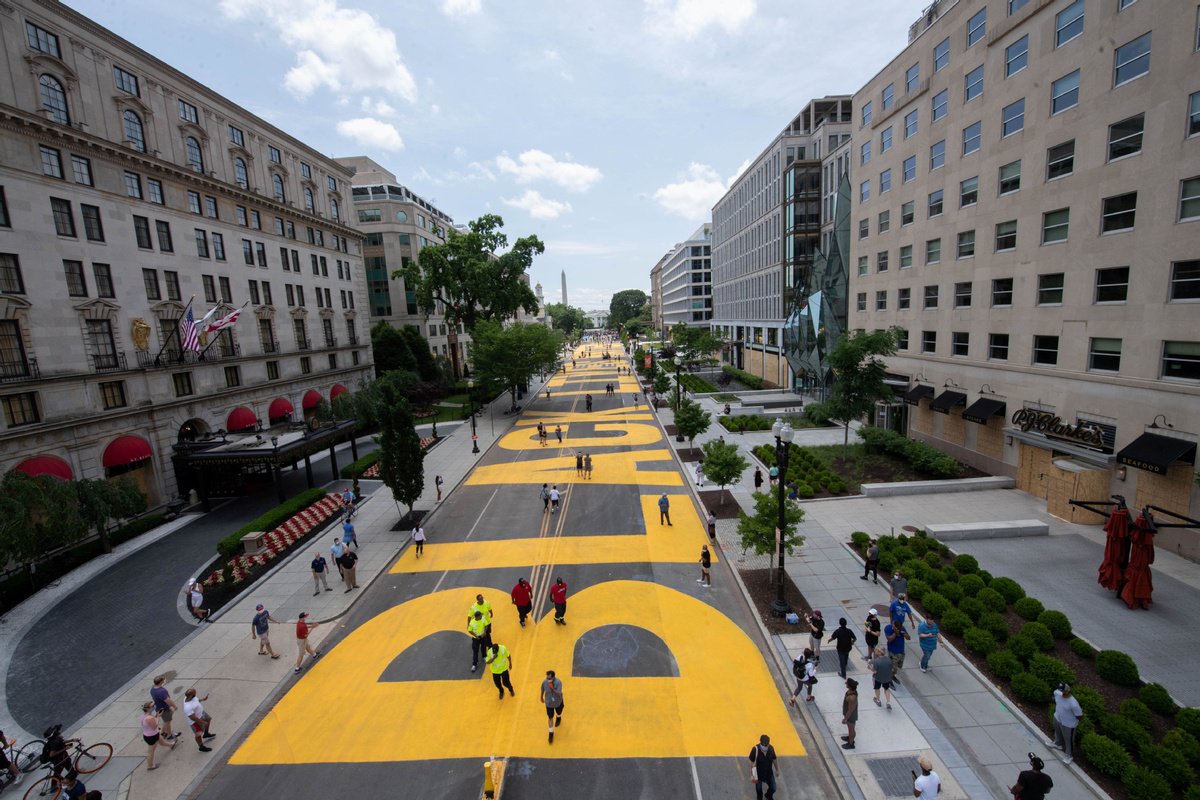 WASHINGTON - Chanting slogans while holding signs, thousands of protesters marched to Washington, DC on Saturday, staging what is expected to be the largest demonstration in the nation's capital against racial injustice and police brutality.
After eight days of protests that ebbed and flowed in the district, people from around the country gathered with renewed momentum, streaming into the capital from nearby places such as Arlington, Virginia, Xinhua reporters spotted.
Destined for the city's landmarks like the Lincoln Memorial, Capitol Hill, and the White House, which has been fortified with tall black fences, the demonstrators in one group were heard chanting "Whose streets? Our streets!"
DC police closed much of the downtown area to vehicle traffic starting 6:00 am Eastern Time, with boundaries of the restricted area reaching the National Mall in the south and L Street NW in the north. The western end is along 19th Street NW and the eastern edge is Ninth Street NW through the city center down to Third Street NW facing the US Capitol.