Turkey does not expect second wave of COVID-19: Health minister
Share - WeChat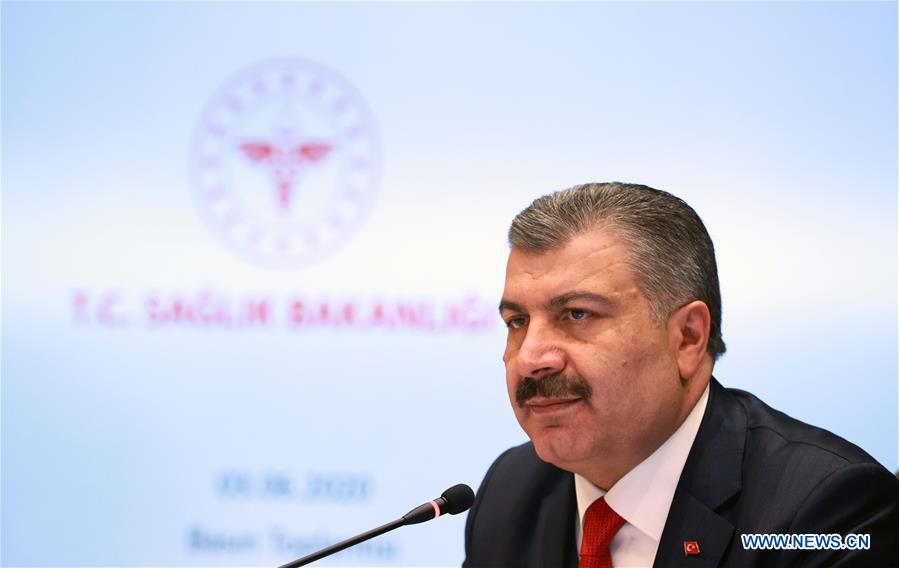 ANKARA - Turkish health minister on Wednesday said Turkey does not expect a second wave of the COVID-19 outbreak as long as the citizens take precautions.
"Under the current circumstances, we can say that we do not expect a second wave depending upon your understanding with regards to the pandemic and precautions," Health Minister Fahrettin Koca said at a press conference.
He warned about the risks of the virus although the country has gone to the normalization stage for the outbreak measures. As people take measures against the infection, they can protect their health while "speeding up the economy which has slowed down" due to the outbreak, the minister said.
"We have not returned to the normal conditions, but we are trying to do that in a planned way," Koca stated.
Turkey's total novel coronavirus cases climbed to 166,422, with 867 new patients in the past 24 hours, he said.
In a single day, 24 more people have died, taking the death toll to 4,609, the minister said.
Turkey conducted 52,305 tests for coronavirus in the last 24 hours, bringing the overall number of tests carried out so far to 2,155,349, he stated.
Koca noted that a total of 130,852 patients have recovered in the country since the outbreak, while 612 patients are being treated at the intensive care units and 261 others being intubated.
Turkey reported the first COVID-19 case in the country on March 11.
Turkey and China have supported each other in the fight against COVID-19. Chinese doctors and medical experts held a video conference with Turkish counterparts to share experience in treating coronavirus patients, protecting medical workers, and controlling the spread of the virus.