Positive PMI trend an indicator that Chinese economy on recovery course
Share - WeChat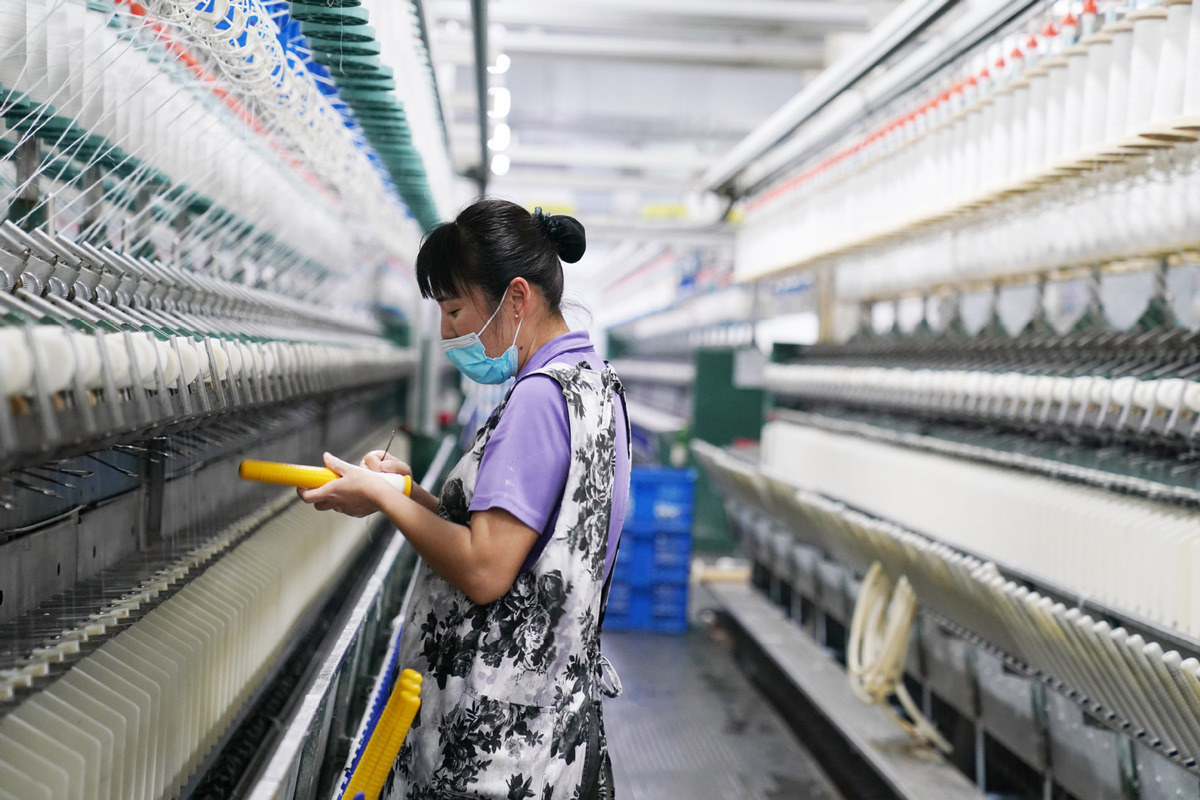 China's continuously increasing manufacturing activity can be taken as a signal that the country has already embarked on a path of gradual economic recovery after the sudden shock of the novel coronavirus.
The official purchasing managers index for China's manufacturing sector came in at 50.6 in May, the National Bureau of Statistics said on Sunday. It was the third month running that the index was above 50 — the dividing line between expansion and contraction — after it plunged to an all-time low of 35.7 in February due to the epidemic.
This has not been come by easily, and would have been impossible without a slew of timely policies the government has introduced to offset the negative impacts of COVID-19 on the economy, particularly those to reduce taxes and fees for small and medium-sized companies, as well as measures to help major enterprises quickly resume their production and operations once the virus was largely contained within the country.
The achievement China has made in balancing its epidemic prevention and control work with economic growth is certainly remarkable. Yet it is still too early to predict that the recovery path will be smooth ahead. The PMI figure in May, for example, has edged down slightly from 50.8 in April, making it uncertain whether the expansion trend will take hold in the months to come.
More worrying is the continuously worsening external environment as China's major trading partners are still struggling to get their economies back on their feet. That explains why the sub-index for new export orders remained low at 35.3 in May, indicating a sustained decline in external demand. As the situation seems unlikely to improve in the near future, the government has vowed to stabilize the overall performance of foreign trade and foreign investment by introducing a higher standard of opening-up.
The challenges brought by the COVID-19 pandemic are unprecedented, not only for China, but also for the rest of the world. The global economic growth will likely decline by about 3 percent this year because of the pandemic, a situation much worse than during the 2008 financial crisis, as the International Monetary Fund predicted in April. Because of that, the Chinese government has decided not to set a growth target this year.
But the economic indexes released so far suggest that China is on the right track to maintain stability and healthy development, and they are a source of confidence that the policy moves will be able to guide businesses and individuals through the current hardships caused by the coronavirus and enable the country to achieve stronger growth in the second half of the year.
Most Viewed in 24 Hours
China Views