Greece releases first list of 29 countries allowed to send tourists as of mid-June
Share - WeChat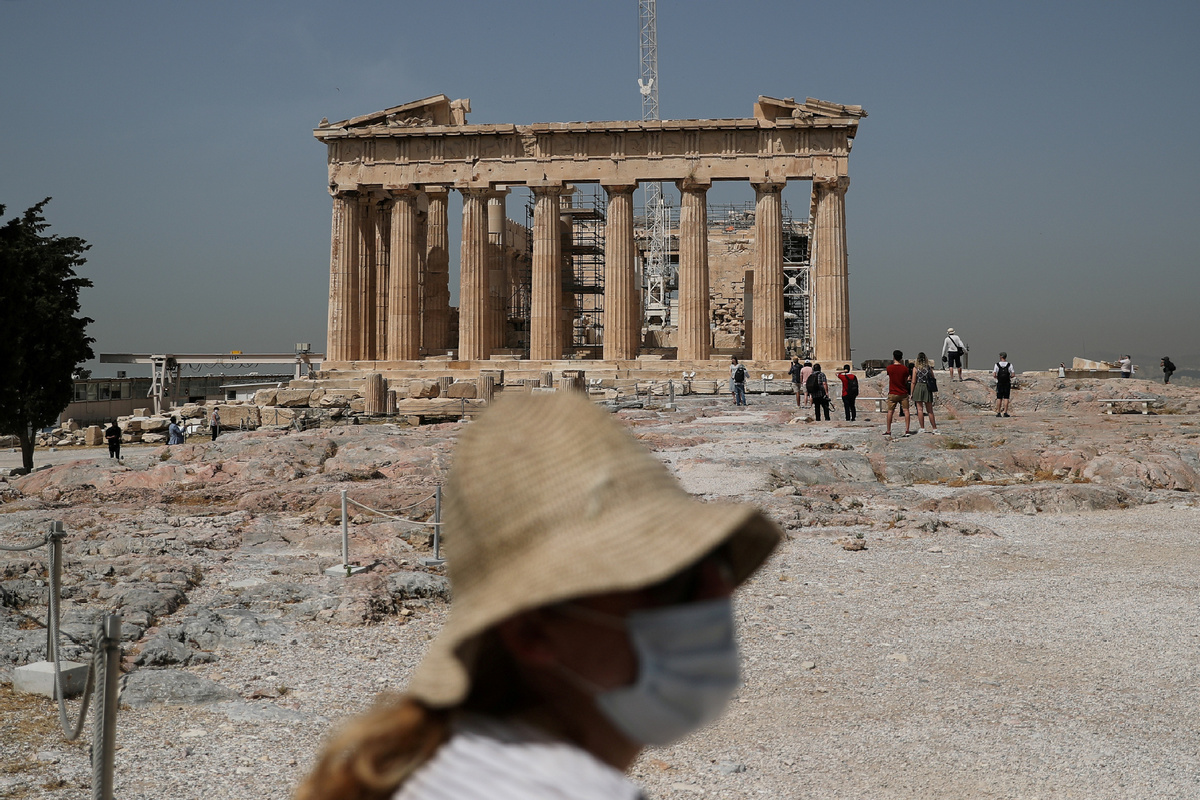 ATHENS - Greece's government released on Friday the first list of 29 countries allowed to send tourists to the country as of June 15 by flights to the airports of Athens and Thessaloniki.
Sample tests for the novel coronavirus will be conducted to travelers from the 29 countries -- that include Albania, Australia, Austria, Bulgaria, China, Croatia, Cyprus, the Czech Republic, Denmark, Estonia, Finland, Germany, Hungary, Israel, Japan, Latvia, Lebanon, Lithuania, Malta, Montenegro, New Zealand, Norway, North Macedonia, Romania, Serbia, Slovakia, Slovenia, South Korea and Switzerland.
The list was drafted based on the epidemiological profile of the countries and European Union Aviation Safety Agency (EASA) announcements, following recommendations from Greek scientists, according to an e-mailed press statement issued by the Ministry of Tourism.
Greece is moving forward to gradually and cautiously reopen its tourism industry, a vital sector of its economy, as the COVID-19 outbreak drastically slows down.
Following a full lockdown that lasted from March 23 till May 4, economic activities have restarted and all professionals in the tourism sector have received instructions on how to welcome travelers from now on so that everyone stays safe.
The first list will be expanded by July 1, when international direct flights to all Greek airports will start, the ministry added, stressing that "evaluation based on epidemiological data will be constant."
Greece has so far registered 2,906 confirmed COVID-19 cases nationwide since the first infection was diagnosed on Feb. 26, the Health Ministry announced on Thursday. COVID-19 death toll in the country stands at 175, while in the past few weeks fewer cases and deaths have been reported.