Former powerhouse shines once more
By Zhou Huiying in Harbin, Zhang Xiaomin in Dalian, Liaoning, Liu Mingtai in Changchun and Wu Yong in Shenyang | China Daily | Updated: 2020-05-26 09:15





Share - WeChat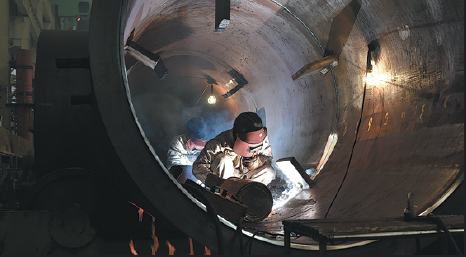 Region makes headway in innovation to revitalize economy
Editor's Note: With this year's two sessions underway-the annual meetings of the National People's Congress and the National Committee of the Chinese People's Political Consultative Conference-China Daily toured China to gather a series of stories focusing on the achievements and blueprints in various regions. They show how different regions find their own special strengths to achieve sustained economic development and integrated growth.
Before the reform and opening-up era, the northeast region captured national attention as it served as a major engine for economic growth and contributed to the buildup of a complete national industrial system.
However, as reform and opening-up began in the late 1970s, Northeast China-consisting of Heilongjiang, Jilin and Liaoning provinces, and the eastern part of the Inner Mongolia autonomous region-gradually lost its luster and lagged behind many other areas. In particular, it could not keep up with the eastern coastal regions in terms of economic expansion.
In recent years, the former industrial powerhouse has once again picked up the pace of growth, beginning with a 2003 strategy outlining the revival of the region's old industrial bases.
The central government also issued the 13th Five-Year Plan (2016-20) of Northeast China Revitalization in 2016, vowing to revive the economy and cultivate new economic engines in the region.
According to Heilongjiang province's 2020 Government Work Report, the provincial government will continue to focus on large-scale project construction, accelerating the transformation and upgrading of traditional industries.
Heilongjiang has also been actively promoting high-quality development and exploring global markets by seizing opportunities in the Belt and Road Initiative.
During a visit to Heilongjiang's old industrial base of Qiqihar in September 2018, President Xi Jinping said equipment manufacturing is a pillar of the nation, as well as a significant component of the real economy.
He also encouraged manufacturing companies to make greater efforts to step up innovation, develop new technologies and products, and further explore global markets.
With overseas marketing strategies, Harbin Electric-China's largest producer and exporter of power generation equipment-has constructed power plants in more than 20 countries including Pakistan, India, Vietnam, Bangladesh, Turkey and countries in the Middle East and South America.
Harbin Electric's first 600-megawatt generator unit of the Hassyan clean coal project in Dubai, United Arab Emirates, was completed on May 18, marking a major step in the construction of the first clean coal-fired power plant in the Middle East.
The project started in September 2016 and is expected to have all four 600-megawatt generator units completed by 2023.
The company said the plant will produce 20 percent of Dubai's electricity and significantly reduce the electricity cost for the locals when the project is completed.
It also said it had an excellent financial performance last year, recording a 100 percent increase in profit.