Vocational schools set to aid poverty alleviation
Share - WeChat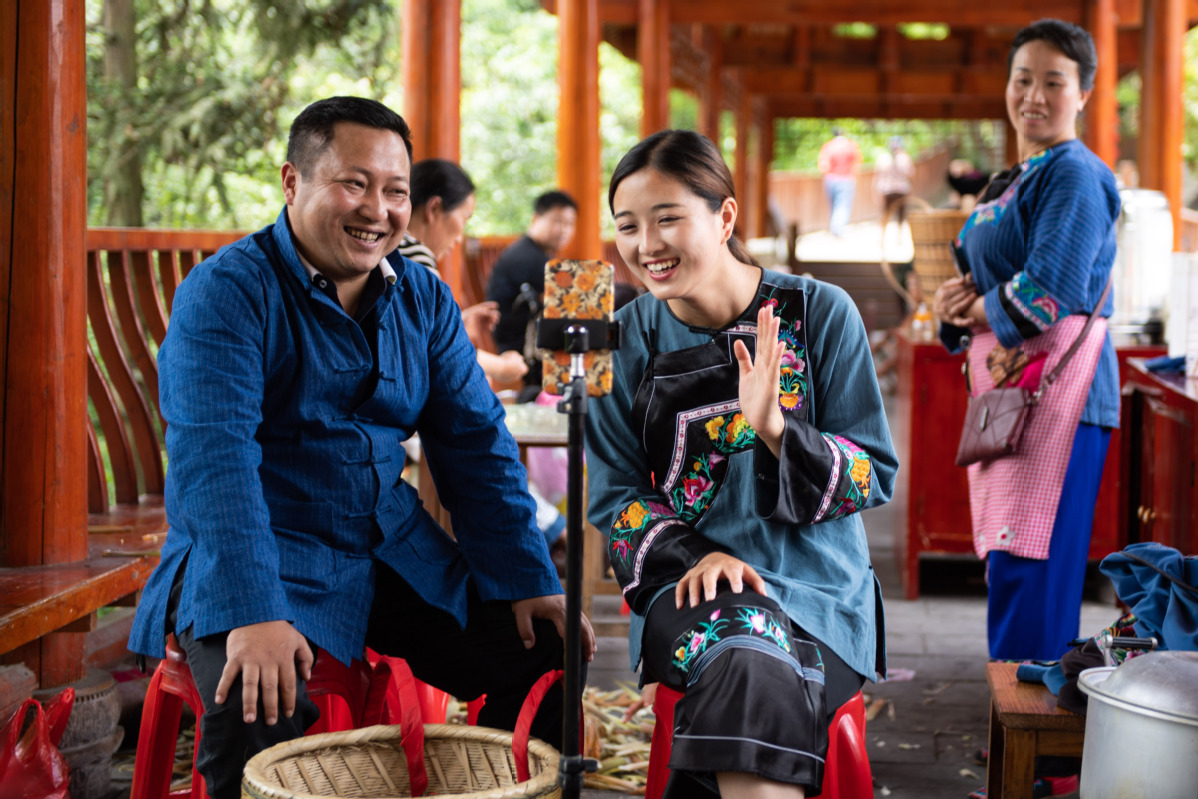 NPC deputies call for quality education and increased funding. Li Lei reports from Beijing, with Shi Ruipeng in Nanning.
For Tan Jianghui, a vocational training session in 2015 was a life-changing experience.
The 52-year-old farmer from Huanjiang Maonan autonomous county, an impoverished corner of the Guangxi Zhuang autonomous region, was born with a spinal deformity that means he stands just 1.2 meters tall.
Because his family was impoverished, Tan, the middle child of seven, only made it halfway through primary school.
He helped out at home for many years, but at age 37, he left Huanjiang for the first time to work in factories in nearby cities. In 2010, though, he returned home to care for his mother who was seriously ill.
At the time, working away from home was the only way many of the county's residents could improve their livelihoods. Now, things have changed.
In 2014, the central government started profiling impoverished people as part of a poverty relief campaign that provides aid tailored to each family's needs.
Tan's family was designated as impoverished. Through the relief program, he signed up for vocational training in bricklaying and breeding cattle.
In 2017, the local government arranged for him to get an interest-free loan. He used the money to begin raising cattle. He started with just one cow, but now owns five, which has lifted him out of poverty.
"I am thinking adding another 10 cows," he said.
Tan was one of several people from the Maonan ethnic group who recently wrote to President Xi Jinping to share their joy at poverty elimination and promise constant efforts to improve their hometown.
The Maonan are one of China's smallest ethnic groups. About 70 percent, or 64,500 people, live in Huanjiang, where the poverty headcount ratio was just 1.48 percent at the end of last year.
That figure saw Huanjiang removed from the list of impoverished counties this month, while poverty has been eradicated among Maonan people nationwide.