Remeasuring team heading to Mt. Qomolangma summit again after delayed twice by bad weather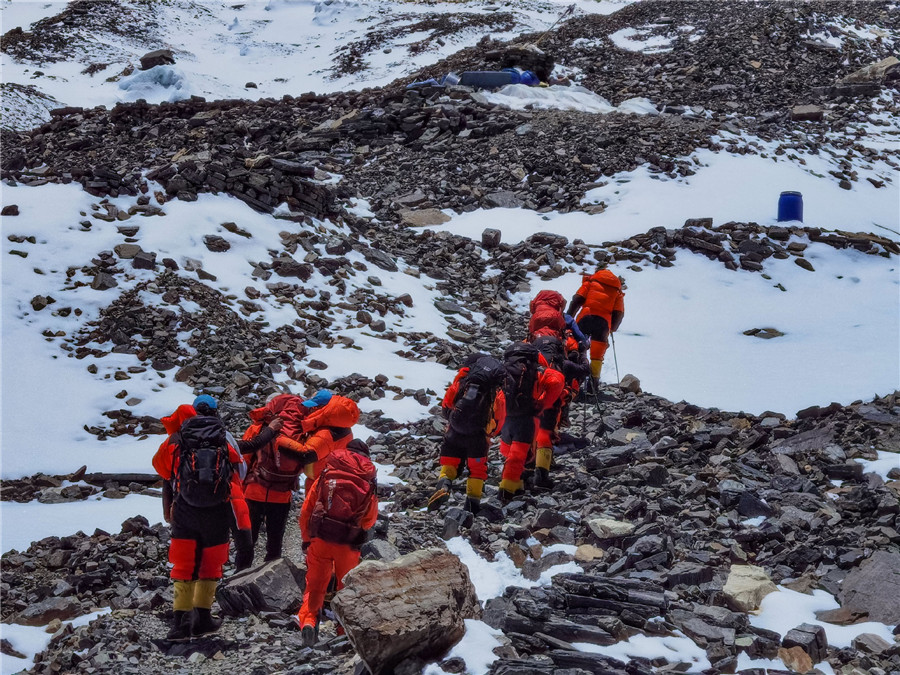 MOUNT QOMOLANGMA BASE CAMP — A Chinese mountaineering team on Sunday departed again for the summit of Mount Qomolangma after their plans to reach the world's highest mountain peak were delayed twice by the bad weather.
The peak-climbing squad of the team on Sunday afternoon left the advanced base camp of Mount Qomolangma at an altitude of 6,500 meters, starting their third attempt to reach the peak of the mountain to conduct the measurement.