China to strengthen economic ties with ASEAN, Wang says
Share - WeChat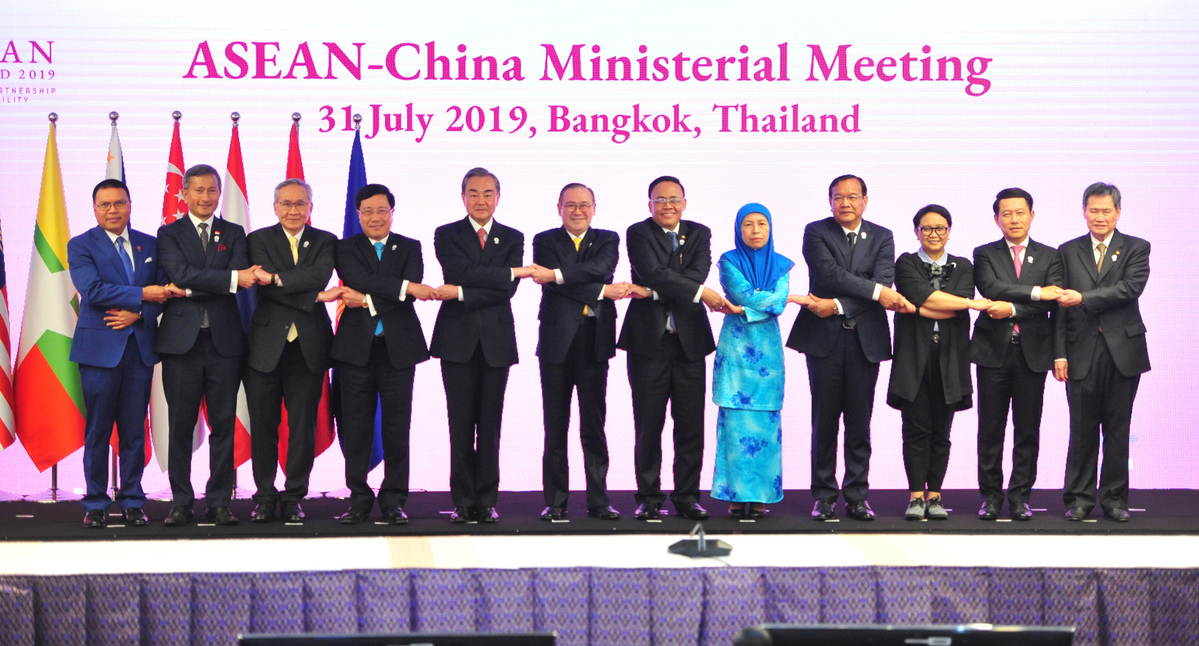 China stands ready to further improve the level of economic integration with the Association of Southeast Asian Nations with joint efforts to enable the signing of the Regional Comprehensive Economic Partnership this year, State Councilor and Foreign Minister Wang Yi said on Sunday.
Wang told a news briefing that China will continue to see ASEAN as a priority in its neighborhood diplomacy and support the central role of the trade bloc in East Asian cooperation.
The two sides must step up cooperation in reopening businesses and make up for the losses caused by the COVID-19 pandemic, he said.
He also urged greater alignment between the Belt and Road Initiative and ASEAN Connectivity 2025 and expanded bilateral cooperation in emerging areas such as smart cities, artificial intelligence and e-commerce.
The two sides must work toward the establishment of emergency response liaison networks on public health and reserve centers for epidemic containment materials, he said.
ASEAN became the largest trading partner of China in the first quarter, with bilateral trading volume rising by 6.1 percent to over $140 billion.