China did not set GDP growth target thrice previously, NDRC official says
Share - WeChat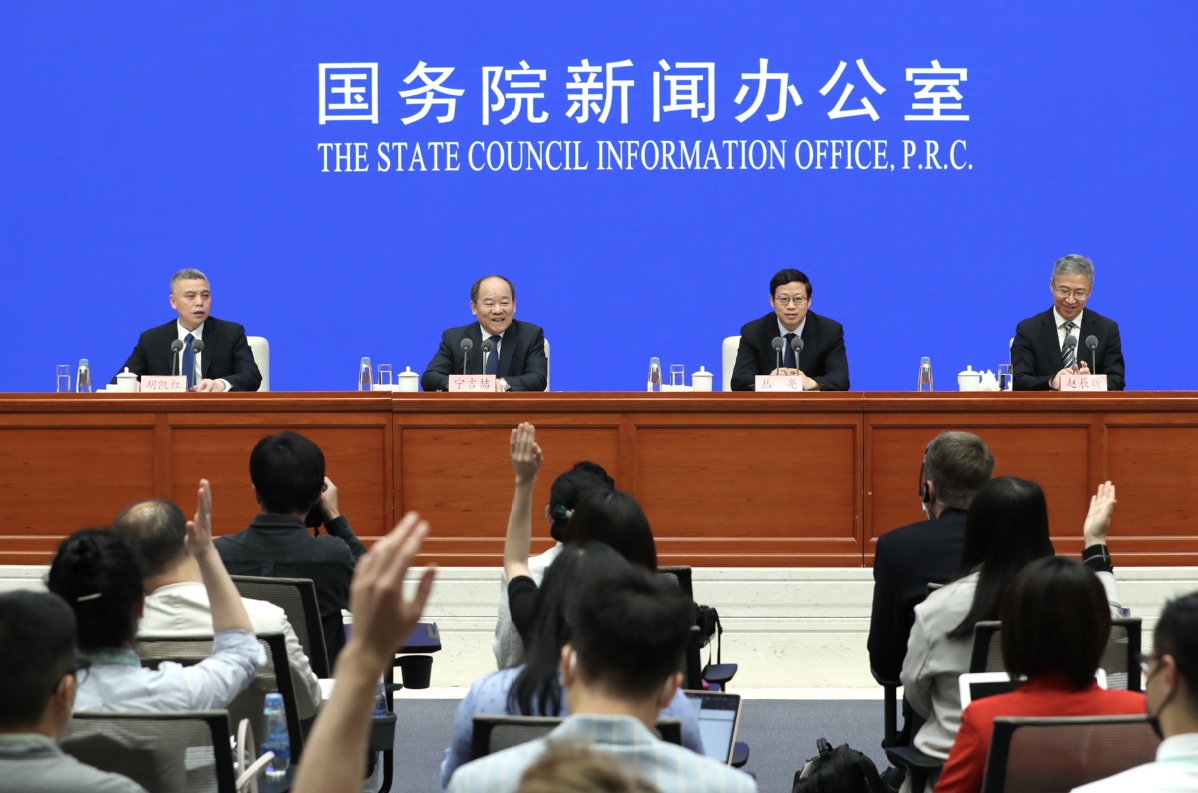 China made the decision to not set a target for economic growth for 2020 after full consideration of the uncertainties about the COVID-19's impact, according to the country's top economic regulator.
"It's not the first time that China has not set a specific target for economic growth," Ning Jizhe, deputy head of the National Development and Reform Commission, told a news conference on Sunday in Beijing. He said the annual government work reports for 2000, 2001 and 2002 also did not mention the GDP growth target.
Ning said China not setting a target growth for 2020 is due to the great uncertainties caused by the global spread of coronavirus and global trade and economy, which make it hard to predict China's future development.
"In fact, the economic indicators tasks have been broken into related indicators in other economic and social development goals," Ning added.
According to Ning, the government will make a big push to ensure "six priorities" and stability in six areas for steady economic momentum, with a key focus on creating jobs, alleviating poverty, using policy tools, expanding domestic demand, resuming work and production and deepening reforms and opening up.