Decline in China-UK trade slows in April
Share - WeChat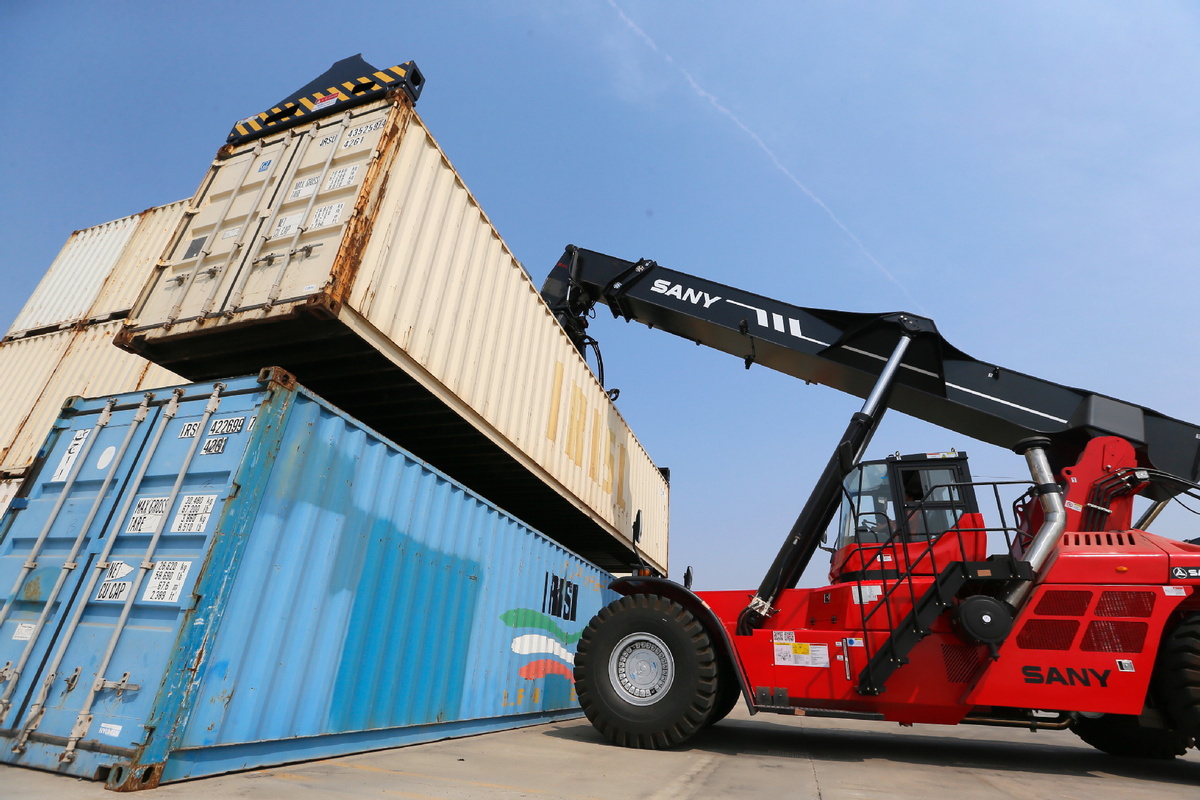 Trade between China and the United Kingdom showed slight signs of recovery in April, following significant COVID-19 related disruption, according to China's ambassador to the UK.
Liu Xiaoming added that "Cold War rhetoric" among a minority of British politicians was counterproductive to bilateral efforts to get business and investment back on track.
Liu said the novel coronavirus crisis has had a deep impact on bilateral trade between China and the UK, which was down 19.3 percent between January and April. During the period, UK exports to China decreased by 13.1 percent and China's exports to the UK decreased by 21.8 percent.
"But April showed some encouraging signs," Liu said. "Though we still suffered a decrease (in China-UK trade) of 13 percent, the decline is slowing down. So, I would say that in the middle and long term, because our economies are very complementary to each other, the business confidence is still there."
Liu, who was speaking during a web event hosted by the Confederation of British Industry, or CBI, on Wednesday, came out against a vocal minority of British politicians who are calling for the UK to distance itself from China amid recent tensions with the United States.
"We have heard some politicians spreading this argument for decoupling, and some even go as far as Cold War rhetoric against China," Liu said. "That is very harmful."
Liu said the embassy is working hard to reassure the Chinese business community that these views do not represent those of the UK government.
"I have had good conversations with the British secretaries and senior officials," Liu said. "They have told me these words do not represent the UK government's position."
Liu said Chinese business confidence in the UK economy remains strong. He pointed out that there has been more Chinese investment in the UK during the last five years than in the 30 years prior.
During the webinar, CBI Director-General Carolyn Fairbairn said that governments and businesses need to "prevent protectionism and distrust from taking hold" as the COVID-19 pandemic upends the global economy. Earlier this month, the World Trade Organization said that global trade is expected to fall by between 13 percent and 32 percent in 2020.
Karan Bilimoria, a member of the House of Lords who is also chancellor of Birmingham University and president of the UK Council for International Students Affairs, or UKCISA, highlighted the importance of retaining and recruiting Chinese students during the crisis.
"International students are really important for the UK, and, of course, the largest number of these students, by far, are the Chinese students," said Bilimoria.
According to the UKCISA, the total number of international students in UK higher education in 2018 was 458,490, with China sending 106,530 pupils, more than any other nation.
Bilimoria said survey data on international students for the next academic year is "very worrying". The QS International Students Survey found that the proportion of students who have changed their plans to study in the UK due to COVID-19 more than doubled from 27 percent in mid-February to 58 percent in late March.
Universities UK has warned that the pandemic puts at risk large amounts of tuition fee income from international students, which was set to total 6.9 billion pounds ($8.5 billion) in 2020-21.
"We've got to make sure that the international students, including from China which we are very grateful for, do continue to come to our universities," he said.