CPAFFC, ASEAN counterparts vow to combat pandemic
Share - WeChat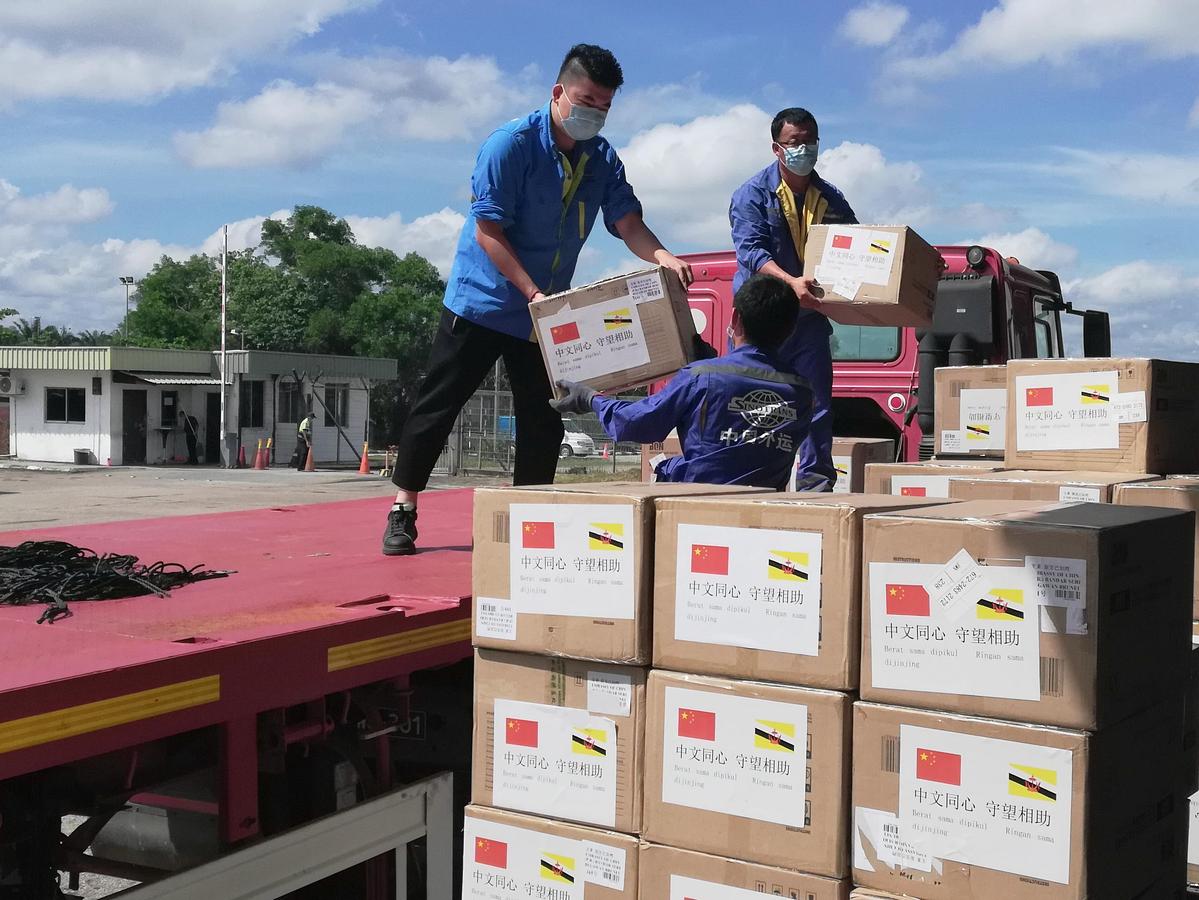 The Chinese People's Association for Friendship with Foreign Countries and its counterparts from ASEAN members have vowed to join hands to combat COVID-19 and promote friendship among their peoples.
Lin Songtian, president of the association, said on Tuesday that the association is willing to enhance anti-pandemic cooperation with ASEAN and other Asian countries, enhance solidarity and resist interruptions and distractions to jointly win the battle against the virus.
Lin, who assumed the post in April, made the remarks at a videoconference with the heads of friendly organizations in ASEAN.
China and ASEAN members have established 208 pairs of sister cities, he said, adding that they have actively interacted and supported each other during the pandemic, which demonstrated the root and potential of bilateral local exchanges.
The association would like to discuss with ASEAN counterparts ways to expand and enhance bilateral local exchanges and communication, he added.
The videoconference offered an opportunity to share recent developments, lessons and experiences in combating and preventing the COVID-19 pandemic in each country to learn, adapt and contextualize in respective countries, said Khammany Inthirath, president of Laos-China Friendship Association.
Dato Majid, president of Malaysia-China Friendship Association, said that Malaysia appreciates the support and assistance from the Chinese government, associations, corporations and individuals.
ASEAN and China should strengthen solidarity, map out new strategies to restore economies, promote growth and post pandemic recovery for the benefit of mankind, he said, adding that the friendship associations have a vital role to play.
In the face of this dangerous situation, it is necessary for ASEAN and China to stand together and support each other and conduct win-win cooperation to build a community of a shared future, said Ek Sam Ol, president of the Cambodia-China Friendship Association.
"The best goal of our people around the world right now is to search for a vaccine that will allow us to overcome COVID-19," he said, calling on ASEAN members and China to cooperate to revive the economy, socialization and culture activities after the pandemic.