Luckin's fall from grace sounds warning: China Daily editorial
Share - WeChat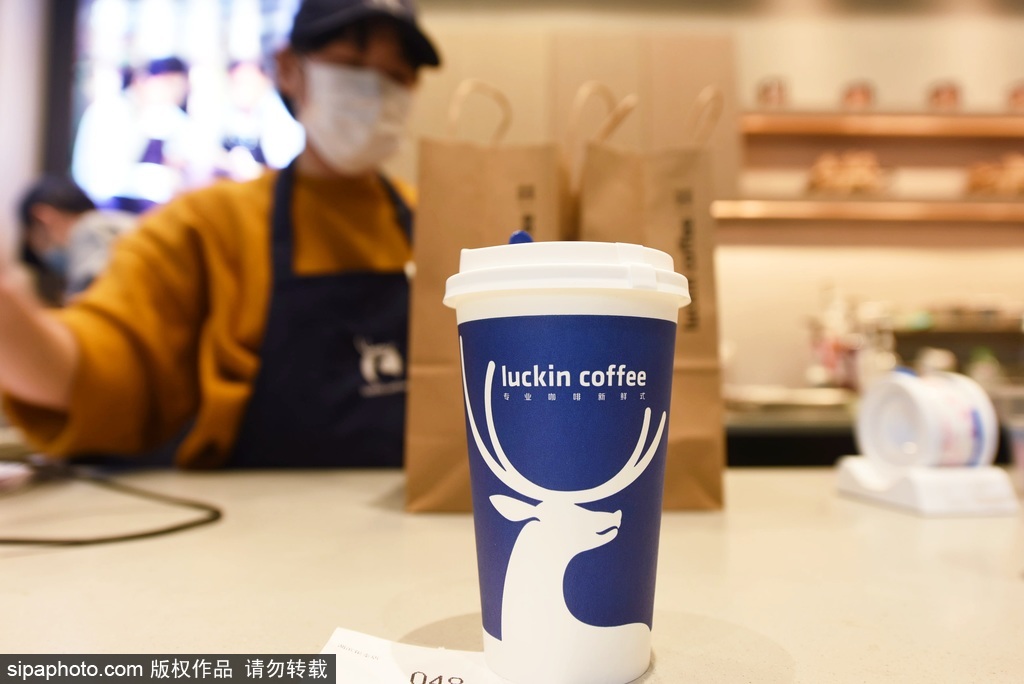 In the space of a year, Luckin Coffee, which was listed in the United States on May 17, 2019, has fallen from glory to infamy.
The Chinese coffee chain said on Tuesday that it has been asked by Nasdaq to delist from the US stock exchange due to "public interest concerns as raised by the fabricated transactions disclosed by the company".
An earlier internal investigation by Luckin, in response to fraud allegations by the short-selling research company Muddy Waters in January, found that some of its employees fabricated transactions worth about 2.2 billion yuan ($310 million) from the second quarter to the fourth quarter of last year. Luckin immediately fired its chief executive officer and chief operating officer for the misconduct. But that blood-stanching move does not seem to have saved the company.
Luckin's stock price had already fallen to only $4.39 a share before it was halted for trading in early April, down more than 90 percent from its January peak of more than $51.
Some people may lament the fate of Luckin because they think the company was a symbol of national pride — the domestic coffee champion has grown from a few stores in 2017 to 4,500 now, as compared with 4,200 coffee shops for US company Starbucks. Yet its fast expansion has proved to be unsustainable.
For any company to prosper in the market, it must have sustainable profitability, strong corporate governance and reliable financial auditing. Unfortunately, all the evidence suggests Luckin had none of these — which made its demise inevitable.
The shock fraud disclosure by the company and its pending delisting, subject to appeal, has dealt a further blow to the reputation of Chinese companies listed overseas and dented the confidence of international investors in Chinese shares. It has also triggered another wave of debate over the longstanding problems with the regulation of cross-border audits and punishment of auditors, intermediaries and companies involved in wrongdoing.
The China Securities Regulatory Commission publicly criticized the deception revealed by Luckin on April 2, and pledged to investigate the issue. But in reality, the watchdog has little power to scrutinize or punish the company even though it is Chinese because the listed entity is incorporated in the Cayman Islands. Meanwhile, Chinese executives and China-registered intermediaries are able to evade penalties from overseas regulators because of a lack of coordination in cross-border regulation.
Nonetheless, Luckin's burst bubble has sounded a warning to Chinese companies that they have to "perform their information disclosure obligations truthfully, accurately and completely", as the market watchdog China Securities Regulatory Commission said. The proposed tightening of Nasdaq's listing rules may help ensure companies with ambitions beyond their capabilities comply with that requirement.
Most Viewed in 24 Hours
China Views