Bus service, cement roads to become universal at end of year
Share - WeChat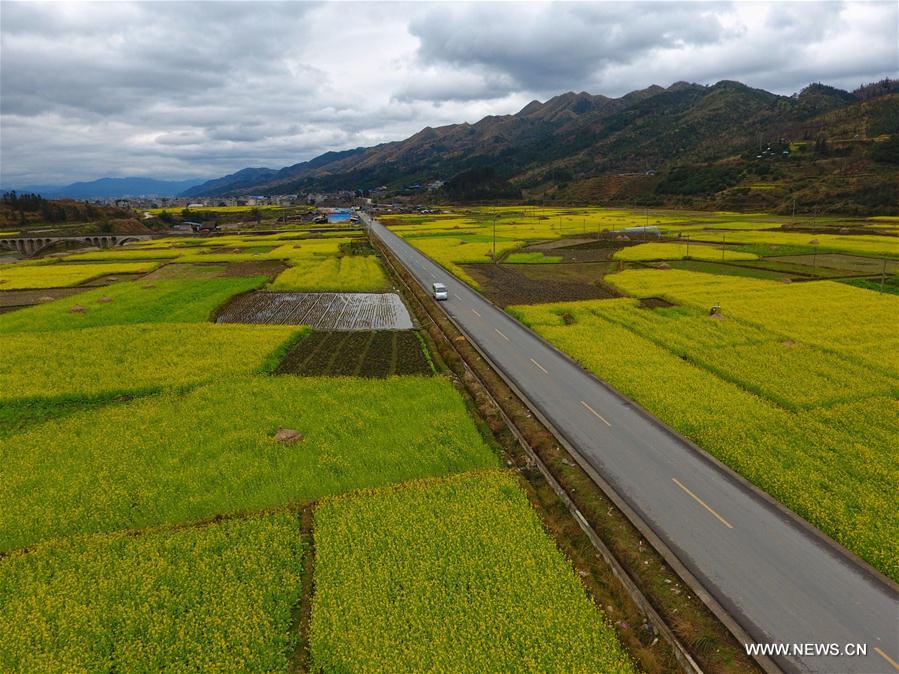 Bus services will be available at all townships and administrative villages where conditions allow by the end of this year as part of the country's poverty alleviation efforts, a top transport official said on Tuesday.
Li Xiaopeng, minister of transport, told a news conference all towns and administrative villages where conditions allow have been linked up by cement road as of the end of last year, and 99.1 percent of administrative villages in impoverished areas have had access to bus services. But 12 townships and 287 administrative villages still have none.
The ministry will ramp up investment and make sure all these townships and administrative villages have bus service by the end of this year, he said.
"It will generally come true that residents in rural areas can get on a bus or drive on a cement road as they step out of their homes," he said.
The minister added these efforts will also focus on improving transport infrastructure in poor areas, including the Tibet autonomous region and provinces of Sichuan, Yunnan, Gansu and Qinghai, on the basis of the "Four Good Rural Roads" principle, which lays out the necessity for good construction, good management, good maintenance and good operations.