Calls for stronger China-UK ties to fight virus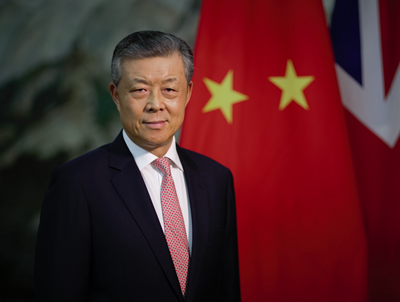 China's ambassador to the United Kingdom, Liu Xiaoming, has called for closer and stronger cooperation between the UK and China in fighting against the novel coronavirus pandemic.
In a telephone conversation with Nigel Adams, the UK's minister of state at the Foreign and Commonwealth Office at the Department for International Development, on Friday, the two sides discussed relations between China and the UK and exchanged views on a joint response to the outbreak.
Liu highlighted a telephone conversation between Prime Minister Boris Johnson and President Xi Jinping in which both reached an important agreement on promoting the China-UK relationship and enhancing cooperation to fight COVID-19.
The two nations have been working together in areas including collaborating in R&D, facilitating supplies, and cooperating globally.
Liu said that during a webinar, senior public health experts from both countries stressed that China and the UK should actively implement the consensus between the two leaders, deepen bilateral and global cooperation, and work closely to safeguard global public health.
Ma Xiaowei, minister of the National Health Commission, and Matt Hancock, the UK's secretary of state for health and social care, addressed the web event, where health officials and experts discussed a range of issues from epidemic prevention and control to trend prediction and lockdown-easing strategies.
The ambassador expressed the hope that China and the UK would work together to continuously increase mutual trust, resist disruptions, and broaden cooperation, so as to bring more benefits to the peoples of both countries.
Meanwhile, Adams said it is important for the two nations to cooperate closely in the battle against the virus and noted China's role in facilitating the UK's procurement of medical supplies in China.