Popeyes opens first China outlet in Shanghai
Share - WeChat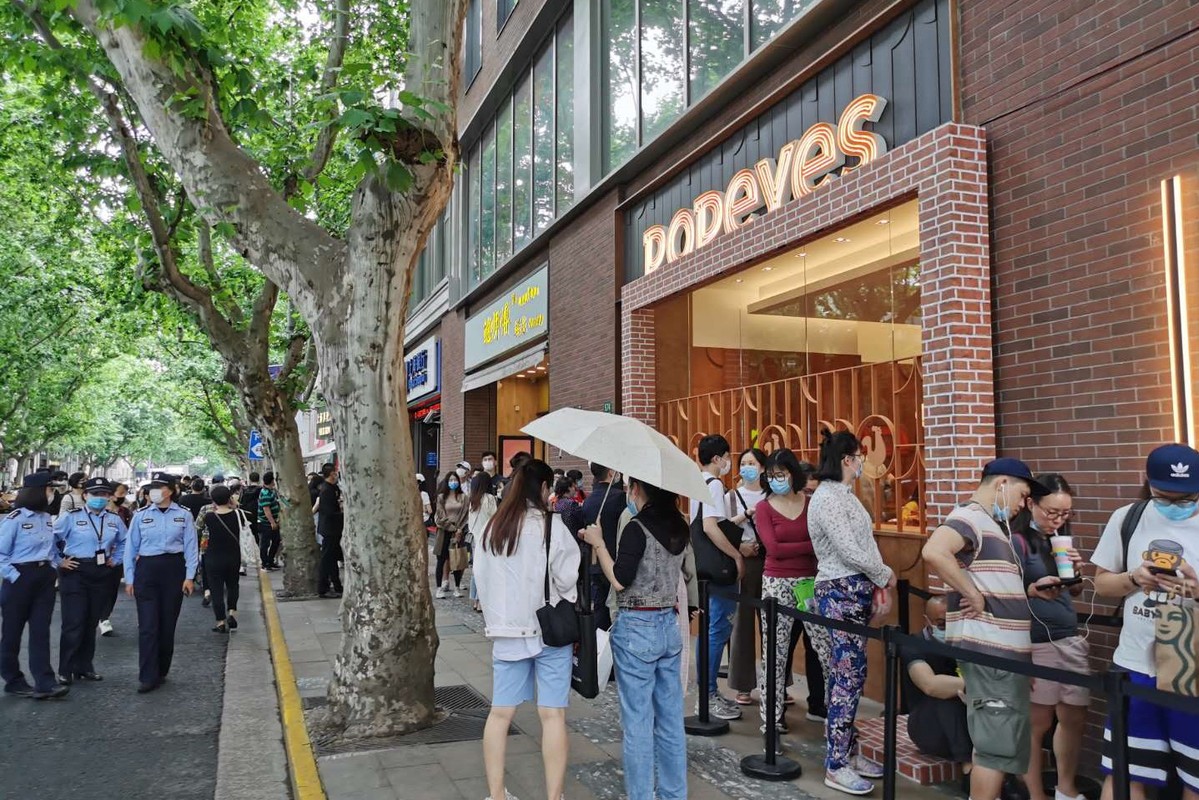 US fried chicken fast food restaurant Popeyes opened its first China outlet in Shanghai on Friday, drawing a long queue of customers that formed as early as four o'clock in the morning.
The store only opened at 10 am.
The Popeyes Chinese franchise is owned by Tab Food Investments, which is also a major shareholder of Burger King China.
According to Raphael Coelho, CEO of Popeyes China, the company plans to open more than 1,500 restaurants in China over the next decade. The Chinese cities that the company plans to enter include Nanjing, Hangzhou, Suzhou, Beijing and Tianjin.
The Chinese consumer market continues to be attractive to international brands and the opening of the Shanghai store is a testament to this, Coelho said.
Statistics show that the number of brands debuting in the city reached 986 last year, an increase of 151 from 2018. In the first quarter of 2020, more than 60 brands, ranging from retail to catering to entertainment, opened their first outlets in Shanghai.