Vision China event focuses on role of science in COVID-19 fight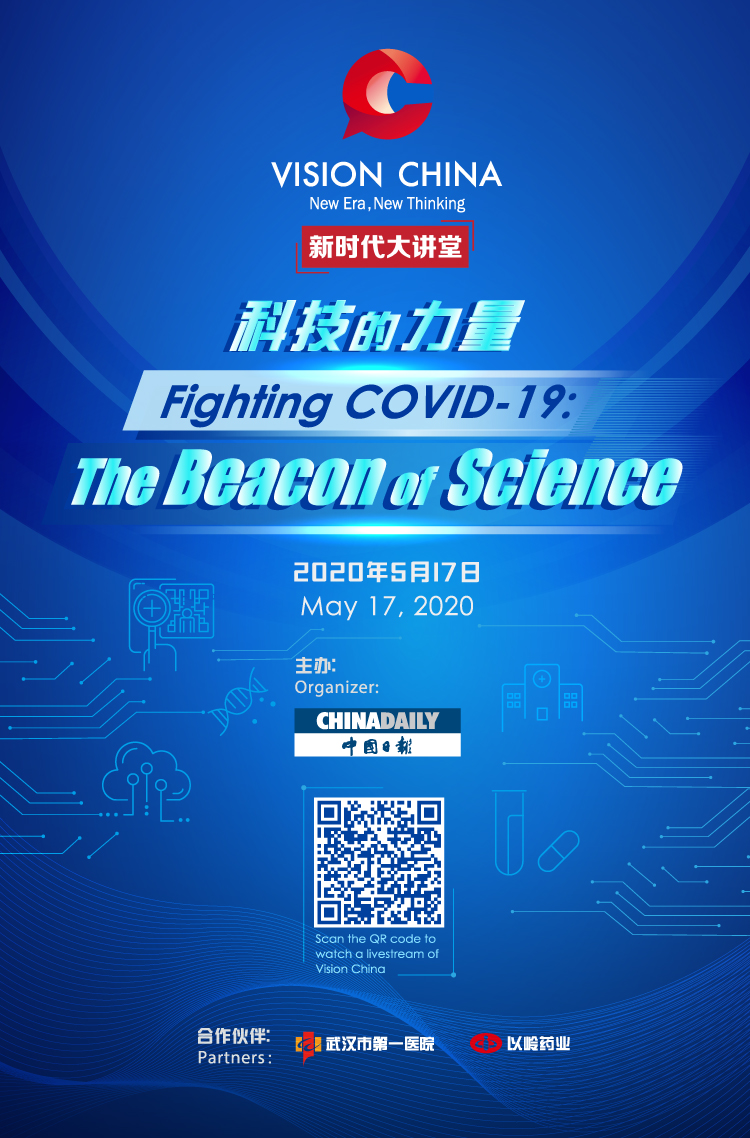 Public health and innovation experts will discuss the role science and technology have played in stemming the COVID-19 pandemic and consolidating international efforts to battle the disease at a Vision China event to be broadcast by China Daily on Sunday.
With the theme "Fighting COVID-19: The Beacon of Science", the event will be livestreamed on multiple social media platforms. It will feature four prominent speakers: Shamila Nair-Bedouelle, assistant director-general for natural sciences at UNESCO; Wu Zunyou, chief epidemiologist at the Chinese Center for Disease Control and Prevention; Denis Depoux, global managing director of Roland Berger; and Sunney Xie, director of Beijing Advanced Innovation Center for Genomics(ICG), Peking University.
They will share their personal accounts of how China and the international community have been fighting the pandemic with a global audience and offer insights on how to give better play to the role of science and technology in handling public health emergencies.
Launched in 2018, Vision China invites renowned political, business and academic speakers to tell China's story from global perspectives and discuss major China-related topics of international interest.
It aims to become a broad platform to ensure China's voice is better heard, as well as to build a new channel for responding to global concerns on hot China-related issues.
Sunday's event, organized by China Daily in cooperation with Wuhan No 1 Hospital and Yiling Pharmaceutical, will be the 12th Vision China event.
It is also the third Vision China event related to the fight against COVID-19, after one with the theme "Fighting COVID-19: We are all Together" on March 31 and one with the theme "Young Voices: Shared Future & Better Tomorrow" on April 16.