Job worry? Ten new occupations soon
Share - WeChat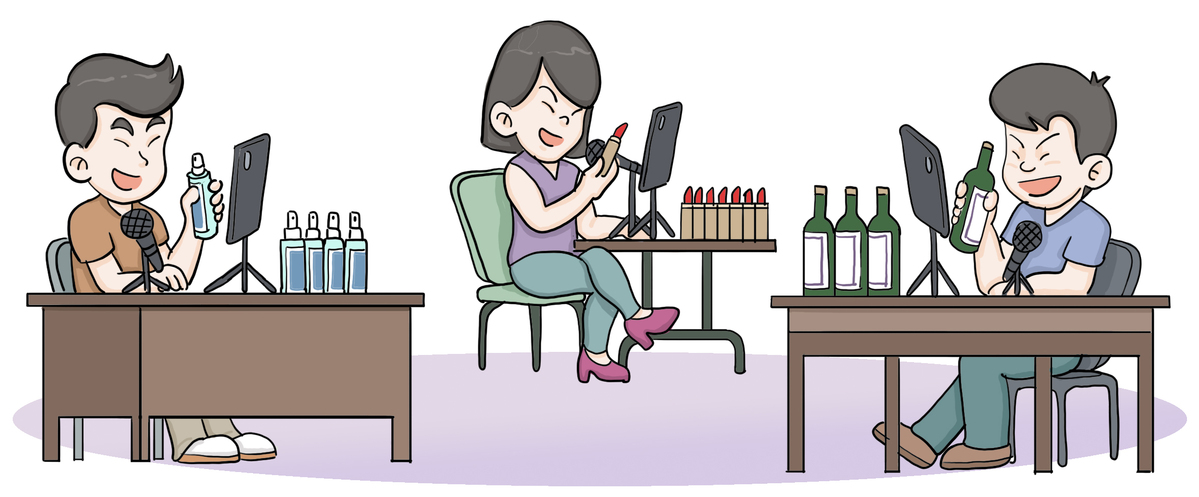 The Ministry of Human Resources and Social Security on Monday declared that its training center plans to add 10 new jobs to the current list of formal occupations.
The new jobs are classified under emerging industries such as livestreaming, block chain, online learning and 3D printing. There were new jobs such as information security tester, senior citizens' health consultant and more, but the one job that triggered widespread discussion on social networking sites was that of "internet marketer", which includes those promoting goods sales through livestreaming.
That practice is emerging in a big way, with its top practitioners gaining millions of followers online. The products they sell range from daily goods such as lipsticks and cooking pans to cars and houses. On April 1, top livestreaming salesgirl Wei Ya actually sold a rocket technology company's rocket launching service to a satellite service company within minutes.
Other jobs too have caught people's attention. Altogether 925,000 3D printing machines were sold in China in 2018, indicating a growing social demand for people who operate them. Not surprisingly, 3D printing operator has been added to the occupation list. Such operators will now get official recognition with clearly defined laws and supportive policies, which will help get training, social security and more jobs.
These emerging sectors are sure to prosper in the near future. Gone are the days when having a white-collar job meant being suited and sitting behind a desk. On the contrary, desk jobs are finding fewer takers now.
However, as the job market evolves, there is a need to regulate the new professions. For example, the quality of goods being promoted during livestreaming must be put under the lens, and those buying them must be guaranteed after-sale services like those buying goods offline.
It is hoped that the new professions continue to inject new vitality into the national economy.
Most Viewed in 24 Hours
China Views