Uber may buy Grubhub in food-delivery fight
Share - WeChat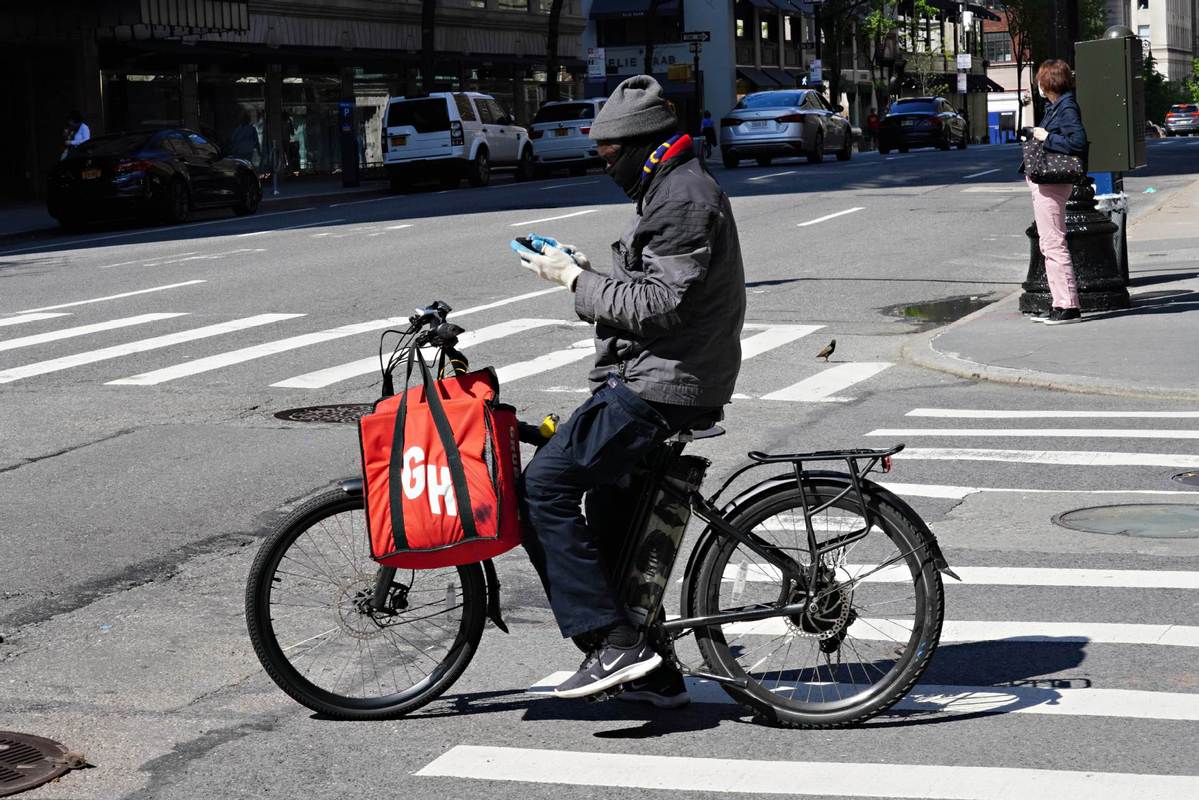 Two major players in the highly fragmented home-delivery food business may be about to consolidate. In an all-stock deal, Uber is seeking to buy rival Grubhub, according to news reports.
The deal would create the largest home-delivery business in the US. But there appears to be no immediate deal in the offing as both sides haggle about price, CNBC reported.
Grubhub neither confirmed nor denied the reported deal.
"We remain squarely focused on delivering shareholder value," the company said in a statement. "As we have consistently said, consolidation could make sense in our industry, and like any responsible company, we are always looking at value-enhancing opportunities."
Earlier this year, Grubhub said it wasn't for sale after Walmart and a few grocery chains reportedly sought to acquire it.
In the earlier statement, Grubhub said: "There is unequivocally no process in place to sell the company and there are currently no plans to do so."
Uber had explored the possibility of a merger with DoorDash but didn't come close to reaching an agreement, The Wall Street Journal reported.
Reasons for consolidation in the food-delivery industry appear strong.
The novel coronavirus pandemic has forced millions of people to stay home and order food from their favorite restaurants, expanding the market for home-delivery services.
Revenue for the delivery companies has climbed, but so have expenses, as many advertise heavily and offer incentives to increase market share.
Ad-tracking firm Kantar said Grubhub has increased advertising 40 percent during the pandemic, while DoorDash expanded expenditures by 35 percent. Postmates boosted ad spending by 82 percent.
Delivery companies also have increased spending on safety equipment for delivery drivers, putting added pressure on the bottom line.
Some independently owned restaurants chafe under the steep fees and may drop or curtail the use of delivery services when the pandemic recedes and the economy reopens.
Grubhub said it's aware of the growing tensions with restaurant owners.
"We are doing everything we can imagine to help restaurants because, at the end of the day, the restaurants' business is our business," Grubhub CEO Matt Maloney told investors last week in a conference call.
Uber's ride-hailing business has declined during the COVID-19 outbreak while Uber Eats has grown, though not enough to offset the downturn in its core business. Uber reported a loss of $2.9 billion in the first quarter.
Can the highly fragmented food-delivery industry consistently make money with small orders?
Home delivery may be an appealing idea, but like ride-hailing car services, it has yet to become a consistent moneymaker. Uber and Lyft have increased revenue but have not yet generated consistent profits. Neither company has yet established a clear path to profitability.
It may be even tougher for home-delivery companies to make money.
Uber Eats, Grubhub, DoorDash and PostMates have similar business plans and offer identical services: Each charges the restaurant a fee for food ordered through the service and hires independent contractors to deliver it.