Homegrown brands eye 'quality edge'
Share - WeChat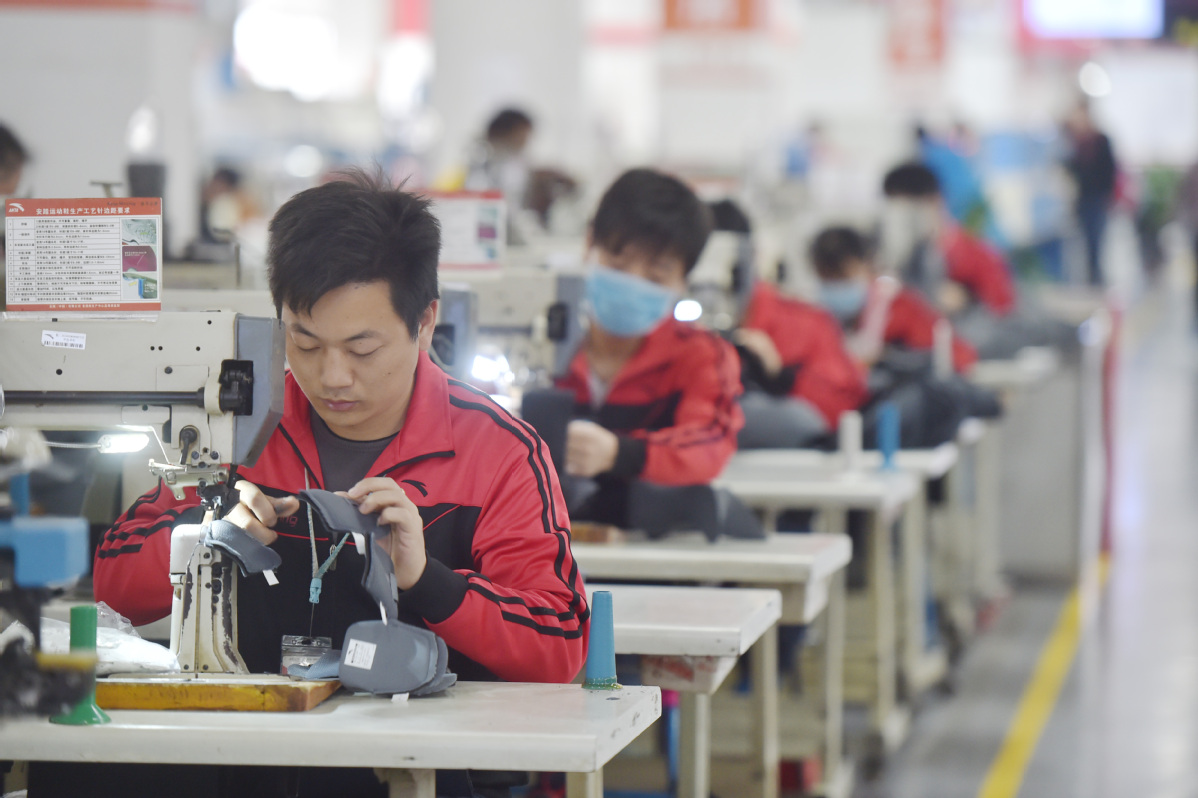 China's homegrown brands are stepping up efforts to enhance their brand image and improve the quality of products and services as part of concerted efforts to boost domestic demand and stimulate consumption from the impact of the COVID-19.
Anta Group, a leading Chinese sportswear company, joined hands with livestreaming celebrity Li Jiaqi and CCTV anchor Zhu Guangquan to promote its sneakers under the theme of "trendy Chinese brands". Livestreaming offers live product experiences from influencers and has been effective during the epidemic in attracting younger consumers.
"Demand for homegrown brands has been growing among Generation Z consumers, triggering a new round of interest in Chinese brands," said Christina Li, vice-president of Anta.
"What this means is that brands must constantly update their consumer observations to improve productivity, retailing capacity and branding power."
The Xiamen-based company has managed to transform from a "buy-from" to a "buy-into" brand through its continued investment in technology and innovation as well as collaboration with top brands like Disney and Coca-Cola, said Li.
Premier Li Keqiang said in a message on Sunday to the "2020 China Brand Day" that more renowned Chinese brands need to be created to meet China's consumption upgrade and national development demand.
Li called for the implementation of an innovation-driven development strategy, continually promoting mass entrepreneurship and innovation, adhering to putting quality first, deepening brand awareness among the whole society, and guiding companies to uphold the spirit of professionalism and craftsmanship, so that more brands that are famous and of high quality will be created.
E-commerce platforms also helped Chinese brands gain more online consumers. Yuan Jinxiang, assistant to the president of Suning Sports Group, said Suning Group has started a monthlong promotional campaign to boost the digitalization of Chinese brands, including electronic appliance producers like Xiaomi and Midea, on its platform with big data technologies.
During the first four months of this year, consumption of created-in-China products has risen by 32.6 percent on a yearly basis. Lower-tier markets have been the driving force for such growth with younger consumers accounting for 50 percent of the consumption of Chinese products, said Suning.
Peng Jianming, deputy editor-in-chief of CCTV, said companies involved with CCTV's "Brands to Revive the Economy Project" are launching a series of measures to expand domestic demand, boost consumption, and stabilize the job market since the pandemic.
Wei Jigang, director of research department of industrial economy under Development Research Center of the State Council, said Chinese companies should use digital channels to increase their brand influence. To recover from the epidemic, "companies should be more sensitive to the changed market needs and increase their brand resilience," said Wei.