COVID-19 outbreak hits White House staff
Share - WeChat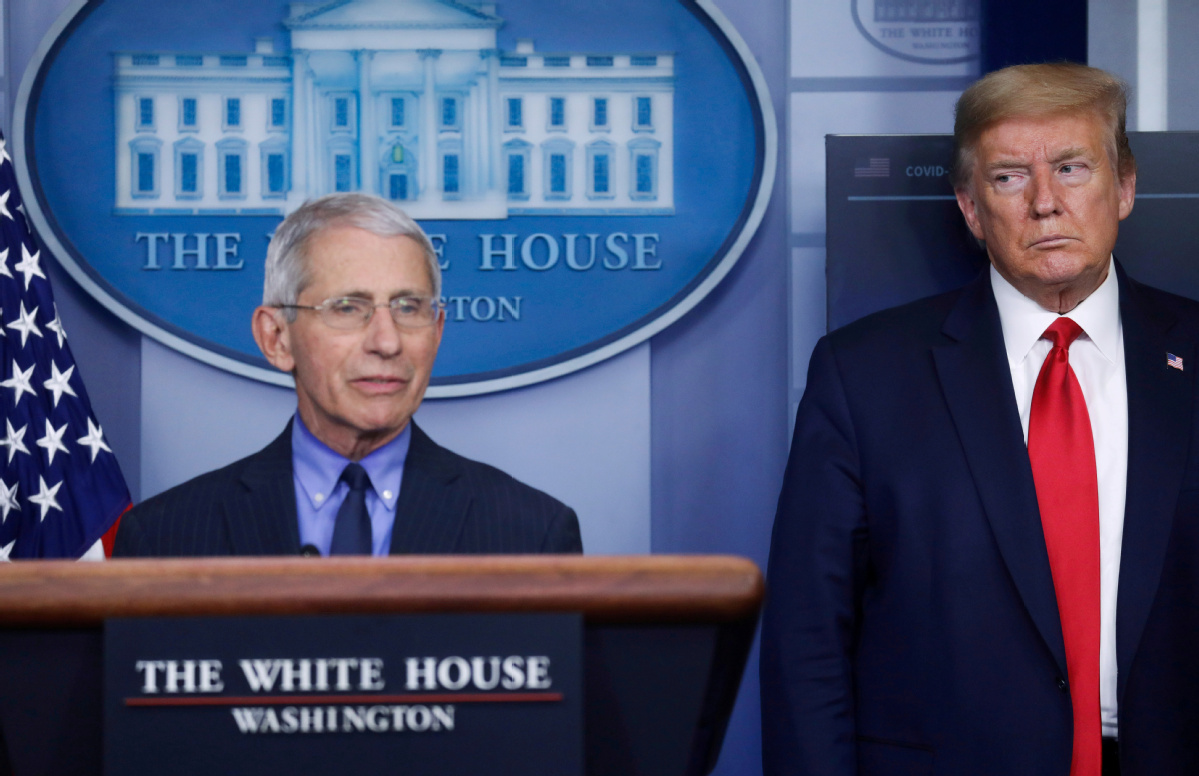 Since two White House staff members tested positive for the novel coronavirus last week, officials who were potentially exposed have responded in a variety of ways, raising questions about the effectiveness of the administration's handling of the outbreak.
On Saturday night, a spokeswoman for Anthony Fauci, director of the National Institute of Allergy and Infectious Diseases, said he would be working from home sometimes.
Robert Redfield, director of the Centers for Disease Control and Prevention, "will be teleworking for the next two weeks", after "low-risk exposure" on Wednesday to a person at the White House who has the disease, The Washington Post reported on Saturday, citing a spokesman.
United States Food and Drug Administration Commissioner Stephen Hahn, 60, is in self-quarantine for several weeks after coming into contact with someone who tested positive for COVID-19, an FDA spokesman told Reuters on Friday.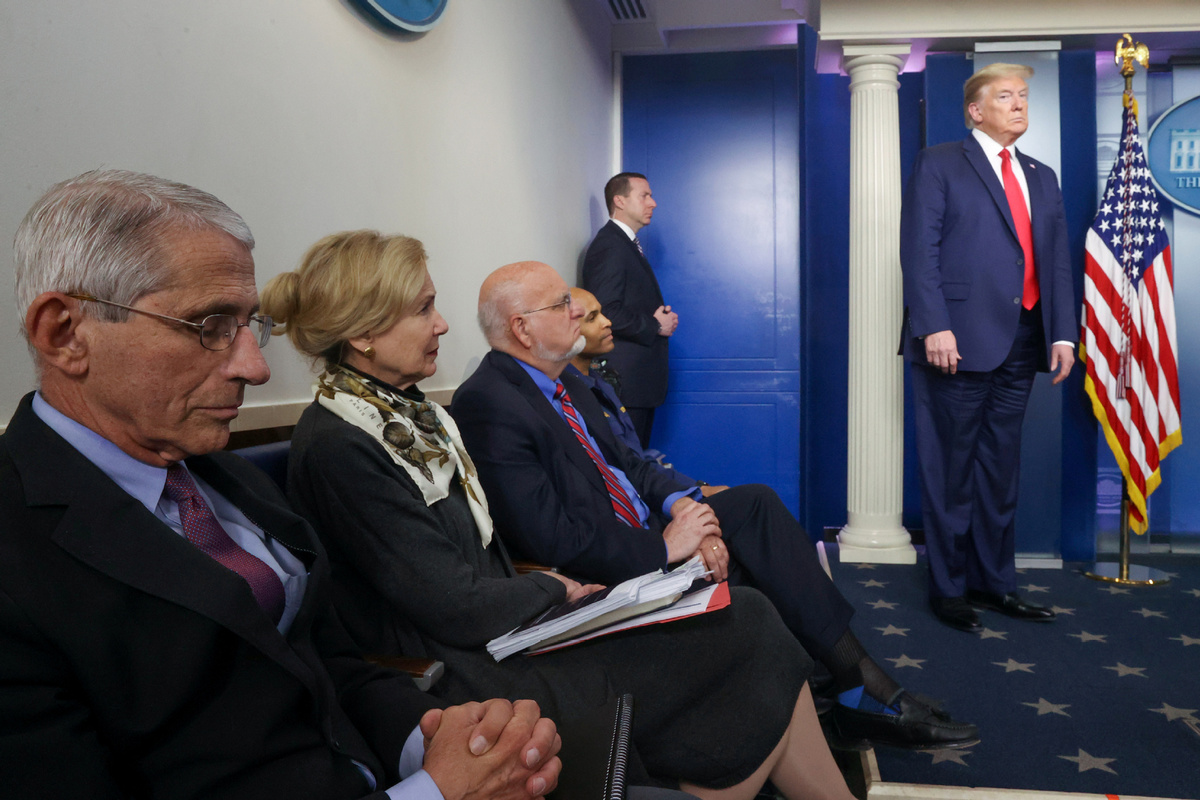 All three officials were scheduled to testify on Tuesday before a Senate committee looking at steps states and the federal government are taking to reopen businesses and schools, which have been shut in an attempt to control the spread of the highly contagious virus.
In a separate report, Reuters said Fauci has tested negative for COVID-19 and he will continue to be tested regularly.
On Friday, CNN reported that US Vice-President Mike Pence's press secretary Katie Miller tested positive for COVID-19, one day after a member of the US Navy who serves as one of President Donald Trump's personal valets also tested positive for the virus, raising concerns about Trump's possible exposure to the virus and the possibility of it spreading within the White House.
As of Sunday, the US remains the worst-affected country by the virus, with more than 1.3 million diagnosed cases and at least 78,799 deaths, according to Johns Hopkins University. The actual numbers are believed to be much higher due to testing shortages and many unreported cases, reports said.
Former US president Barack Obama described the current US administration's handling of the pandemic as "chaotic", a source said on Saturday. In his call on Friday with 3,000 members of the Obama Alumni Association, people who served in his administration, Obama said: "It would have been bad even with the best of governments. It has been an absolute chaotic disaster when that mindset-of 'what's in it for me' and 'to heck with everybody else'-when that mindset is operationalized in our government."
But White House press secretary Kayleigh McEnany dismissed Obama's criticism, saying in a statement to CNN on Saturday: "President Trump's coronavirus response has been unprecedented and saved American lives."
The World Health Organization said on Friday that global solidarity is critical to fight COVID-19, which is what was displayed in the global battle to eradicate smallpox 40 years ago.
The World Health Assembly, the WHO's decision-making body, officially declared on May 8, 1980, that "the world and all its people have won freedom from smallpox".Smallpox is the first and, to date, only human disease to be globally eradicated.
"As the world confronts the COVID-19 pandemic, humanity's victory over smallpox is a reminder of what is possible when nations come together to fight a common health threat," WHO Director-General Tedros Adhanom Ghebreyesus said during a virtual news conference in Geneva.
Scholars from both China and the US have recently written open letters urging the two countries to step up cooperation in fighting the global pandemic after the US decided to halt its funding for the WHO last month, drawing sharp criticism.
In an article posted on the Brookings Institution website this week, Thomas Christensen, a nonresident senior fellow at Brookings and a former US deputy assistant secretary of state for East Asian and Pacific Affairs, said the two countries should seek cooperation to share best practices to develop effective vaccines, to prepare in advance for mass manufacturing and global distribution of vaccines, assist the neediest countries, to manage debt crises in the developing world and to preserve global trade.
Xinhua and agencies contributed to this story.