Russian COVID-19 cases top 200,000
Share - WeChat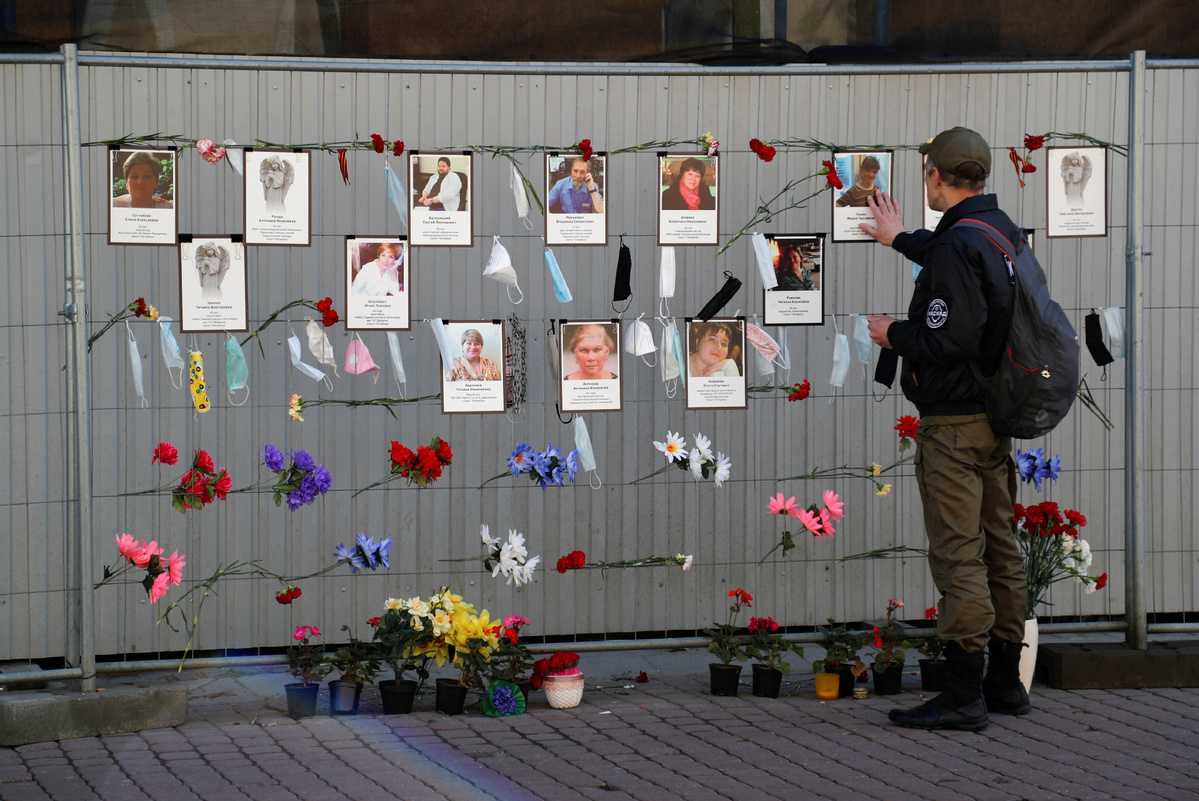 MOSCOW-Russia has reported 11,012 new COVID-19 cases in the past 24 hours, raising its total number of infections to 209,688, its coronavirus response center said in a statement on Sunday.
The single-day increase has been over 10,000 for eight consecutive days in the country, the center's data showed.
The death toll from the pandemic increased by 88 to 1,915, while 2,390 people have recovered over the past 24 hours, taking the total number of recoveries to 34,306, the statement said.
Moscow, the country's worst-hit region, confirmed 5,551 new cases in the past 24 hours, taking its total to 109,740.
Russia's consumer rights and human well-being watchdog said in a statement Sunday that 243,434 people were under medical observation as of Saturday.
More than 5.4 million lab tests for COVID-19 have been conducted across the country so far, it added.