Economists see positive outlook for China's economy
Share - WeChat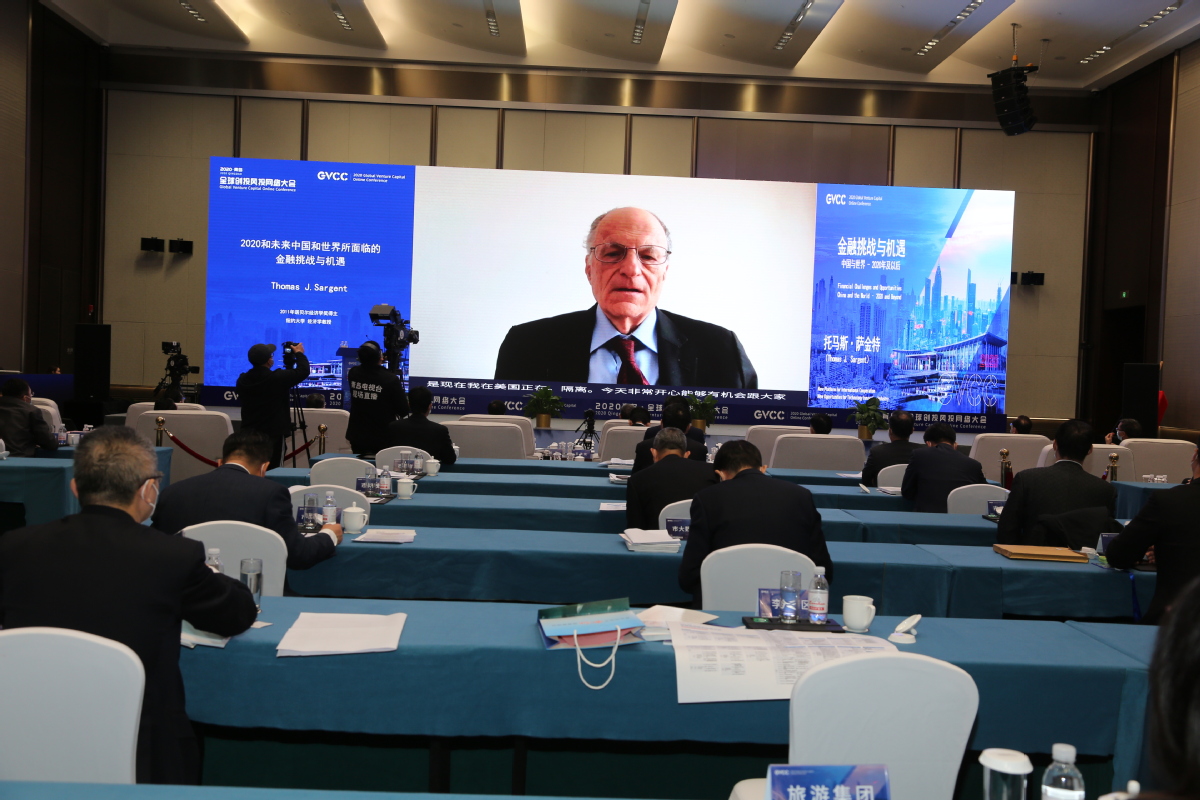 Top economists from home and abroad expressed their positive views towards China's economic recovery at a high-level online conference on Friday, despite economic recession underway worldwide due to COVID-19 pandemic.
Thomas J Sargent, a 2011 Nobel laureate in economics and professor of economics at New York University, said their best economic-epidemiology models indicate that "even under what seem to be the wisest public policies, the world economy is at the beginning of a deep and long depression".
"China has been a leader in testing, tracking and treatment, as well as lockdowns and social distancing," Sargent said during the 2020 Global Venture Capital Online Conference, adding that the Chinese government's fiscal and monetary policies have proven effective.
The event was held online on Friday and Saturday, with venture capitalists, investors, dealmakers and business elites from around the world taking part. Its main venue was in Qingdao, East China's Shandong province.
Sargent said financial and economic opportunities have been seen in China, such as reaffirming the Belt and Road Initiative, seeking a creative way to serve domestic and international sovereign debts and public-private risk-sharing, as well as new reserve currency.