Shanghai, Alibaba team up to form digital expo company
Share - WeChat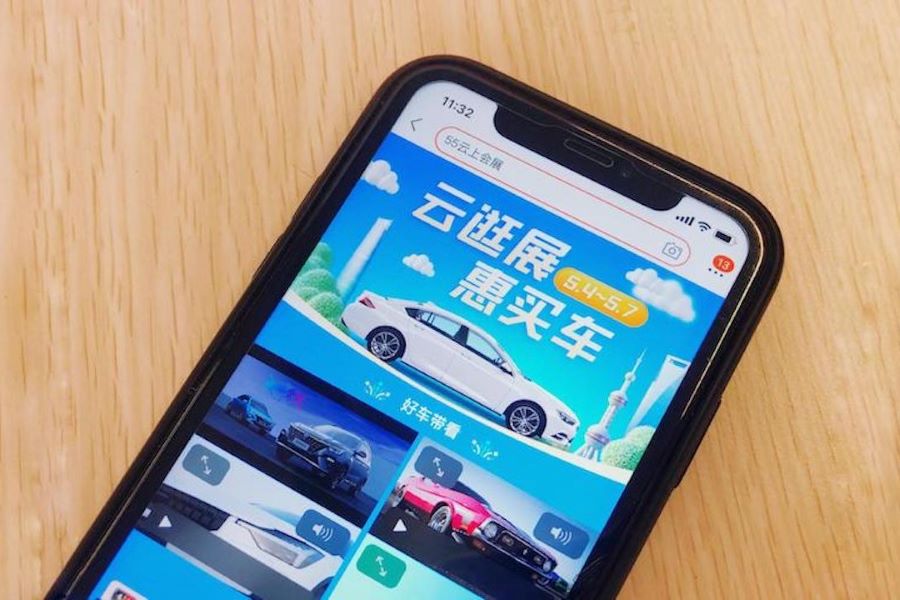 Shanghai is doubling down on digital exhibitions by forming a digital expo company in partnership with Alibaba Group.
A cloud-based new vehicle launch was held on Thursday, with a parallel offline event attended by the city's Party Chief Li Qiang to commemorate the debut of the joint venture between the e-commerce giant and the Council for the Promotion of International Trade in Shanghai.
A combination of technologies such as 3D, 5G and big data will be employed as the company strives to provide online and offline integration and help companies weather the storm, especially owing to the novel coronavirus, said Vice-Mayor Xu Kunlin.
"The platform marks an important milestone for Alibaba to continue integrating into Shanghai…and we hope to promote the exhibition industry to a new phase leveraging our technologies and the ecosystem," said Alibaba Chairman and CEO Daniel Zhang.
"The platform can literally host fairs of any kind. Big data is also being employed to recommend to users potential online fairs based on their interests," said Zhu Feng, CEO of Digital Expo, who is also general manager of the event marketing department at Alibaba.
He noted the company is poised to provide a good supplement to offline events and he looks forward to partnering with the China International Import Expo, the country's top import-themed fair.
Julian Blissett, president of General Motors China who joined the event through a video conferencing call, said the automaker is embracing the vibrant digital landscape in China as providing 'far-reaching, engaging and interactive' solutions.
Four new models from automakers including Volkswagen, Ford and SAIC were released during the show.
The company is a result of the megacity's latest push in online exhibitions under the municipal guideline of developing the so-called online new economy, where 12 key industries were highlighted to chart the city's future course.