Forbidden no more as visitors return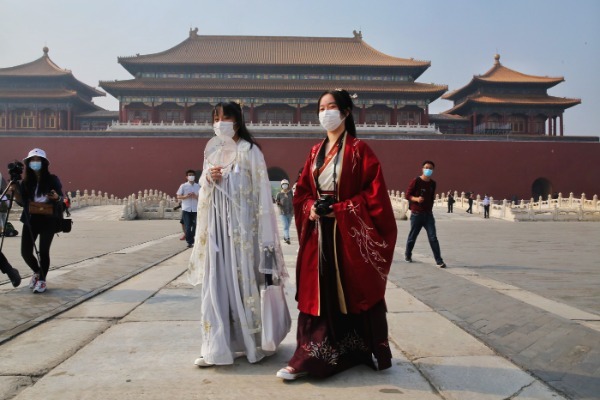 In the past few years, Zhuang had visited the Palace Museum at least once a month. Until the outbreak hit, she did her best not to miss any major exhibitions. Her social media accounts are full of pictures taken at the museum.
"After spring came, I would sometimes walk along the moats outside the Forbidden City, staring at the turrets, and imagining what it looked like inside the high walls," Zhuang recalls, baring her poetic soul. "I also could not help climbing up Jingshan hill (to the north of the Forbidden City) to take a look at the palace from high up.
"The flourishing blossoms inside had no chance to be admired by visitors, there is pathos as long as I'm thinking of that."