It's time US focused on the struggle against a real enemy — the virus: China Daily editorial
Share - WeChat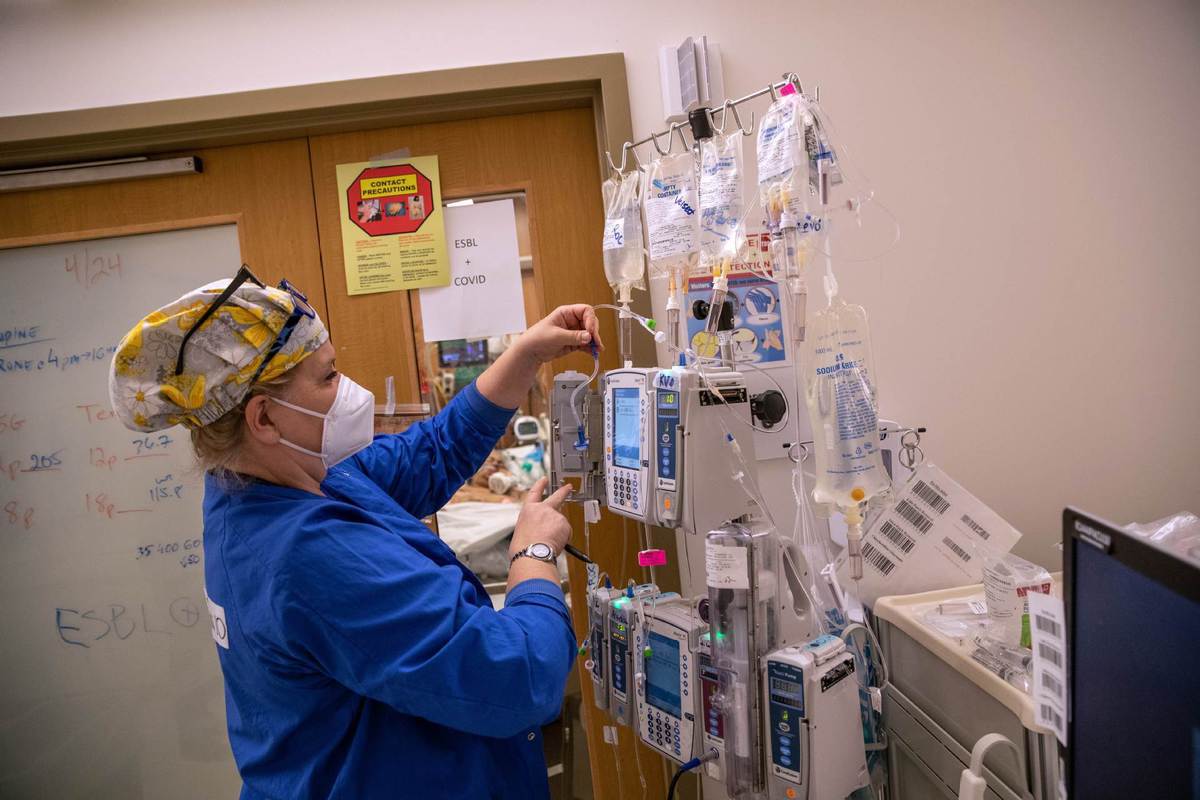 Both Beijing and Washington have been engaging in telephone diplomacy recently, although with different ends in mind, as Beijing has been trying to promote international solidarity in the fight against the novel coronavirus, while Washington has been trying to exploit the outbreak as an opportunity to isolate China.
That they have been working through their similar lists of contacts to diametrically opposite purposes speaks volumes about the intensity of the two sides' strategic contradictions.
The rapport that seemed to have developed between the two countries during their trade talks is now just a distant memory. Despite the positive outcome of those discussions and the constructive interaction that the negotiations incubated, it is Washington's dirty politics of always blame China that has discouraged the world's two largest economies from standing shoulder to shoulder to fight the contagion, even though it is a common enemy.
Yet it does not have to be this way. It is the US that has chosen to lock horns with China at this critical time, and there is no reason why the two sides cannot cooperate and collaborate should Washington make the decision to step back from its confrontational stance.
Despite all the jabs of their sparring, it should not be forgotten that China and the US remain each other's major partners, and not just in trade. If US decision-makers opted to seek the truth from facts and stayed vigilant to the disturbances of the more vociferous China-bashers, they could make the pandemic an opportunity to consolidate the mutually beneficial partnership between the two countries rather than letting it become the means to hammer a nail in the coffin of bilateral relations.
The US president in a telephone call with his Chinese counterpart in late March, spoke of the need to eliminate domestic disturbances to strengthen cooperation, and the rising death toll in the US should be a stark reminder that the pandemic is a real and the first and foremost threat to the US people.
With more than 72,000 people killed by the virus in the US as of Wednesday, those trying to use the pandemic as a means to contain China should reflect on how many of those deaths could have been prevented if the US had responded in a timely manner to the warnings it received.
Despite the push to blame China for the coronavirus pandemic, there is no disguising the fact that the tragic mess in the US is due to Washington ignoring all the indicators and warnings that a pandemic was in the cards, seemingly content instead to indulge in schadenfreude at China's expense.
Washington should face the reality of the situation, however grim, and work with Beijing and the rest of the world to defeat this pathogen, for there is still a tough battle ahead whatever the models may predict.
Most Viewed in 24 Hours
China Views