Return to paradise
Share - WeChat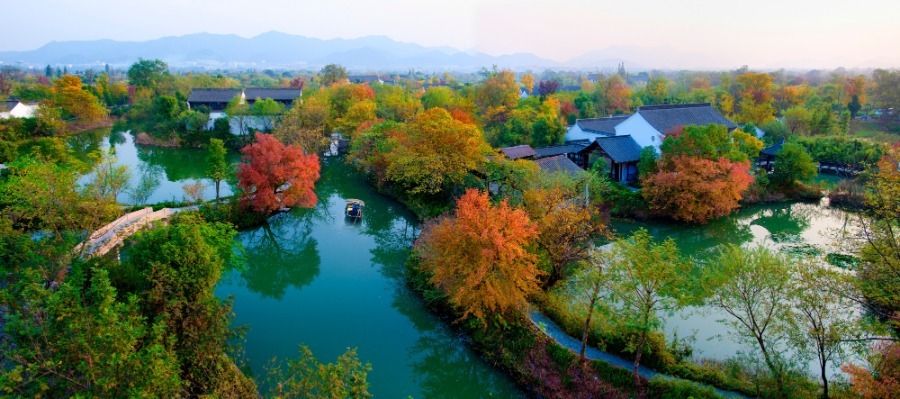 Years of effective environmental measures have seen the regeneration of China's essential ecosystems, not least in the beautiful city of Hangzhou, home to country's first national wetland park, Ma Zhenhuan and Qin Jirong report.
The green development strategy, which China has been advocating since 2013 by placing more emphasis on environmental protection over a previous focus on raw GDP growth, has resulted in some ecologically valuable wetland areas around the country getting a face-lift.
When visiting Hangzhou Xixi National Wetland Park on March 31, President Xi Jinping pointed out that the value of the wetlands lies in their original ecology, and environmental protection should be prioritized in the wetlands.
"Tourism development should not be pursued at the expense of the environment," said Xi, who is also general secretary of the Communist Party of China Central Committee.
The Hangzhou Xixi National Wetland Park in East China's Zhejiang province, founded in 2005, is the country's first national wetland park.
The development of the park is widely regarded as an implementation of the strategy's green and ecological theories and has demonstrated an effective way to develop the economic value of such an ecosystem.