Online branding event aims to spur domestic consumption
Share - WeChat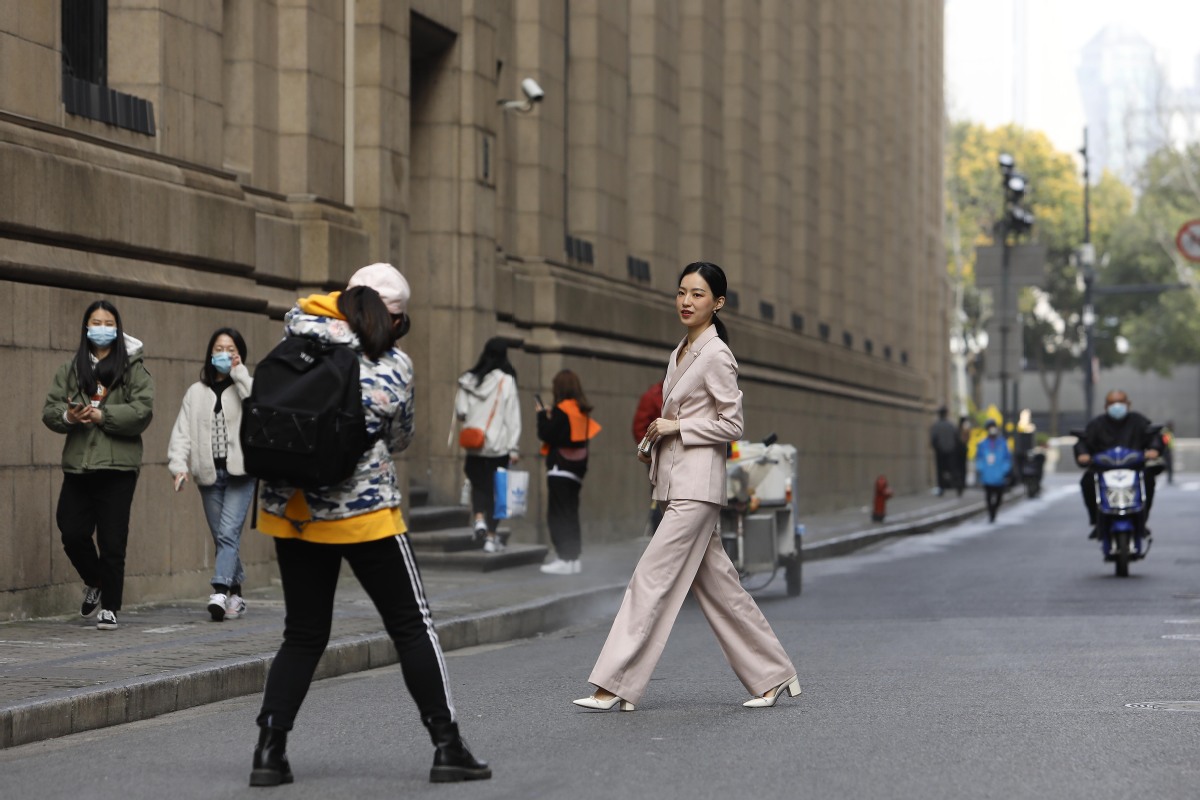 The online edition of China Brand Day will debut next month in Shanghai as governments and enterprises put concerted efforts to spur domestic consumption and help businesses better reach consumers via digital means.
The annual national campaign, the fourth of its kind, will use technologies from livestreaming to short videos to showcase brands and market merchandise, as China flattens the novel coronavirus curve and focuses on reinvigorating the economy.
The three-day event starting May 10 will see a special forum and an online exhibition where brands tell their stories and even dish out coupons to customers, according to Zhao Ruiying, an official at the Municipal Development and Reform Commission of Shanghai.
Viewers can access the rich content via a dedicated portal. Popular online channels like short video app Douyin and Tencent's Weishi will also provide access to the virtual venue.
A total of 40 brands from Shanghai will participate in the event, hosting online broadcast sessions and inviting industry gurus or internet celebrities to market products, said Zhuang Qing, creative director at a subsidiary company of East Best & Lansheng Group, an exhibition vendor involved in the project.
"Interactive gameplays are being introduced to bring customers closer with the brands, a lot of which are time-honored brands that require rejuvenation among the younger generation," she said. Consumers are expected to be immersed in vivid storytelling of brands like Big White Rabbit candies through technologies like virtual reality.
Shanghai will also hone its focus on three hardcore industries-biomedicine, artificial intelligence and integrated circuits-that are expected to chart the future course of Shanghai's development.
Of equal importance to brand building is instilling confidence in export-driven companies, whose businesses have been affected by shrinking overseas demand due to the pandemic.
The local government is connecting over 1,000 such enterprises with leading e-commerce platforms where they manage to promote goods with minimal costs to the domestic audience, according to Hua Yuan, director of the Shanghai Municipal Commission of Commerce.
E-commerce site Pinduoduo has organized three bespoke training sessions for exporters, helping them tailor offerings to better suit the needs of domestic buyers. The platform is looking to introduce over 1,000 such companies to open stores on the site, according to co-founder Da Da.
Discounts are also steep. For instance, a 20-inch suitcase made of recyclable material, which was priced at 1,580 yuan ($223), is being offered for just 299 yuan online, bringing benefits to customers and valuable cash flow to enterprises, said Yang Yanfeng, a partner at Shanghai Haichen International Trade Co Ltd.
"We will help market over 12 million pieces of merchandise from over 30 export companies, which manufacture apparel, bags and suitcases, stationery and household supplies," said Pu Jingbo, vice-president of department store operator Bailian Group.
Bailian's digital shop has set up a dedicated online channel to display and sell the merchandise, and will host a week-long sales event at its four physical outlets during the 55 Shopping Festival next month, a major thrust by the government to stimulate spending citywide.
During the upcoming campaign, e-commerce platforms and brick-and-mortar stores are scheduled to hand out vouchers worth billions of yuan to encourage spending online and offline.