China urges US to address int'l concern of its bio-laboratories
Share - WeChat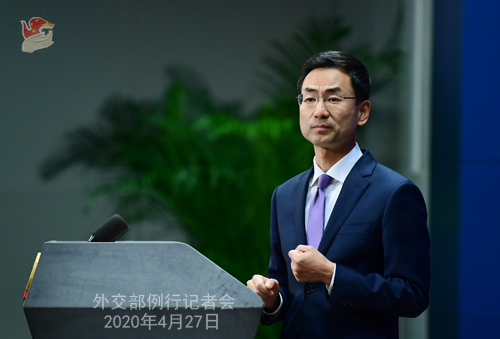 BEIJING -- China on Wednesday urged the United States to take the international community's concern on its bio-laboratories in former Soviet Union countries seriously and protect local peoples' health and security, a Foreign Ministry spokesperson said Wednesday.
Spokesperson Geng Shuang made the remarks at a routine press briefing after a Russian Foreign Ministry spokesperson expressed such concern.
Foreign media also disclosed that those laboratories are completely led by the US side, and ordered by the US Defense Ministry to study dangerous diseases targeted at specific groups of people or even conduct some research projects that are prohibited in the United States.
"The United States has established a number of biological laboratories in former Soviet Union countries but has kept quiet about their functions, uses and safety factors," Geng said, noting the move has raised deep concern among local people and neighboring countries, and some people strongly demand the closure of relevant laboratories.
"We hope the US side takes the international community's concern seriously, consider the health and security of the local people in a responsible manner and take concrete measures to reduce misgivings," he said.