Skyworth makes heavy investment into new tech
Share - WeChat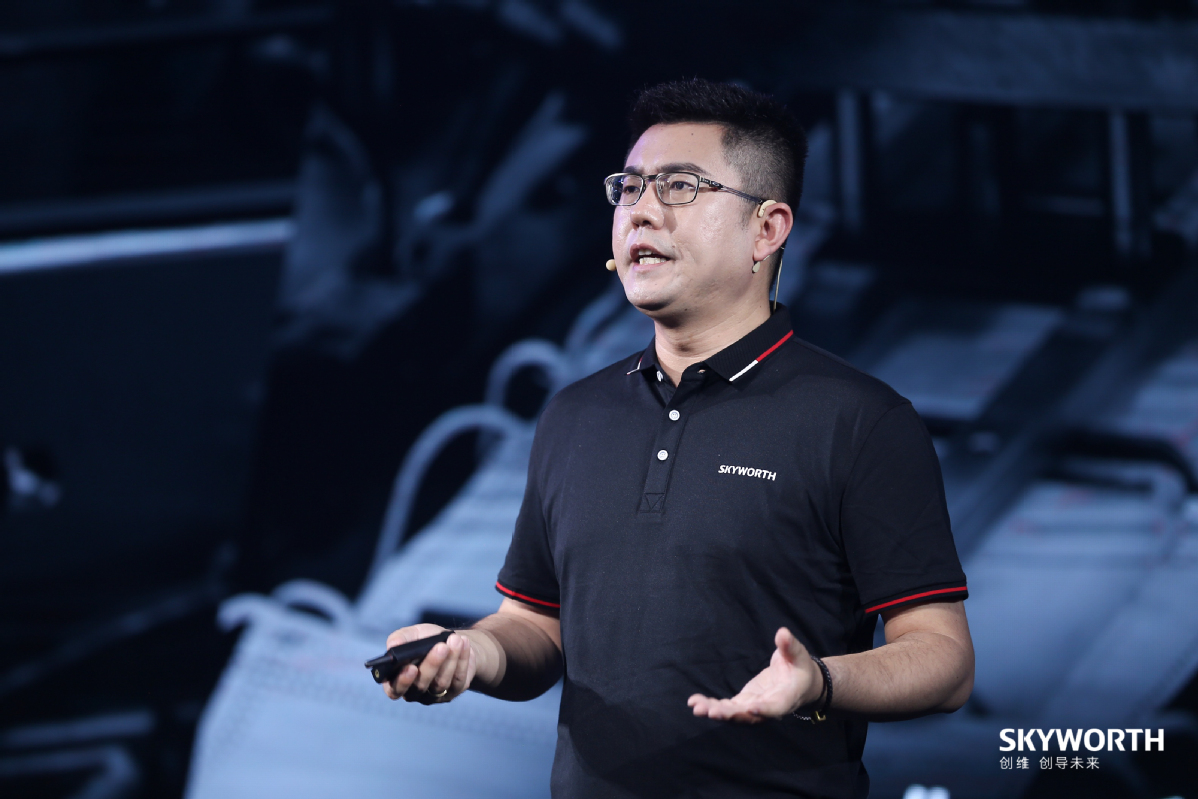 Chinese television maker Skyworth Group is beefing up research and development of cutting-edge technologies to gain more market share, despite the slowdown in the domestic TV sector.
Wang Zhiguo, chairman and president of Shenzhen Skyworth-RGB Electronic, a subsidiary of Skyworth Group, said its TV sales revenue topped the list in the domestic market in 2019, accounting for a 17 percent market share. Sales of its OLED TVs took up 42 percent of the OLED TV market last year.
Wang added the company will continue to move ahead with a focus on technological innovation and strengthen its layout in big-screen AIoT.
AIoT, which means artificial intelligence of things, is the combination of AI technologies with internet of things infrastructure to improve human-machine interactions and enhance data management and analytics.
Li Jian, executive vice-president of Shenzhen Skyworth-RGB Electronic and general manager of the company's R&D department, said they will invest 1.5 billion yuan ($212 million) in a Swaiot AIoT ecosystem that enables users to view, control and manage smart home devices from their TVs in cooperation with partners and developers.
Li added the company is also banking on cutting-edge Organic Light-Emitting Diode televisions and will continue to increase investment in this sector. Skyworth has been producing OLED TVs in partnership with South Korea's largest panel maker, LG Display, since 2013.
The company has launched a G71 TV equipped with an artificial intelligence-powered camera that features facial recognition, gesture recognition and motion perception, and satisfies consumers' demands for games, fitness and communication.
The G71 series can be paired with the Swaiot PANEL, a new 4-inch, 8-inch or 10.1-inch supplementary display powered by Skyworth's Swaiot OS that automatically syncs with the program being played on the main TV.
In addition, Skyworth will improve the whole industrial chain in the 5G and 8K ultra-high definition TV industry, and focus on the R&D of AI-powered 8K chips that could improve image quality.
Market consultancy All View Cloud, or AVC, said TV sales reached 47.72 million units nationwide last year, down 2 percent compared with the same period last year, and related sales revenue totaled 134 billion yuan, a fall of 11.2 percent year-on-year. AVC also said sales of OLED TVs are expected to reach 80 million units in 2020.
OLED is a relatively new technology and a recent innovation in display technology. It has a fast response rate, wide viewing angles, super high-contrast images and richer colors. It is thinner and more flexible compared to traditional LCD display panels.