Gaming device sales surge due to rising demand for fun distractions at home
Share - WeChat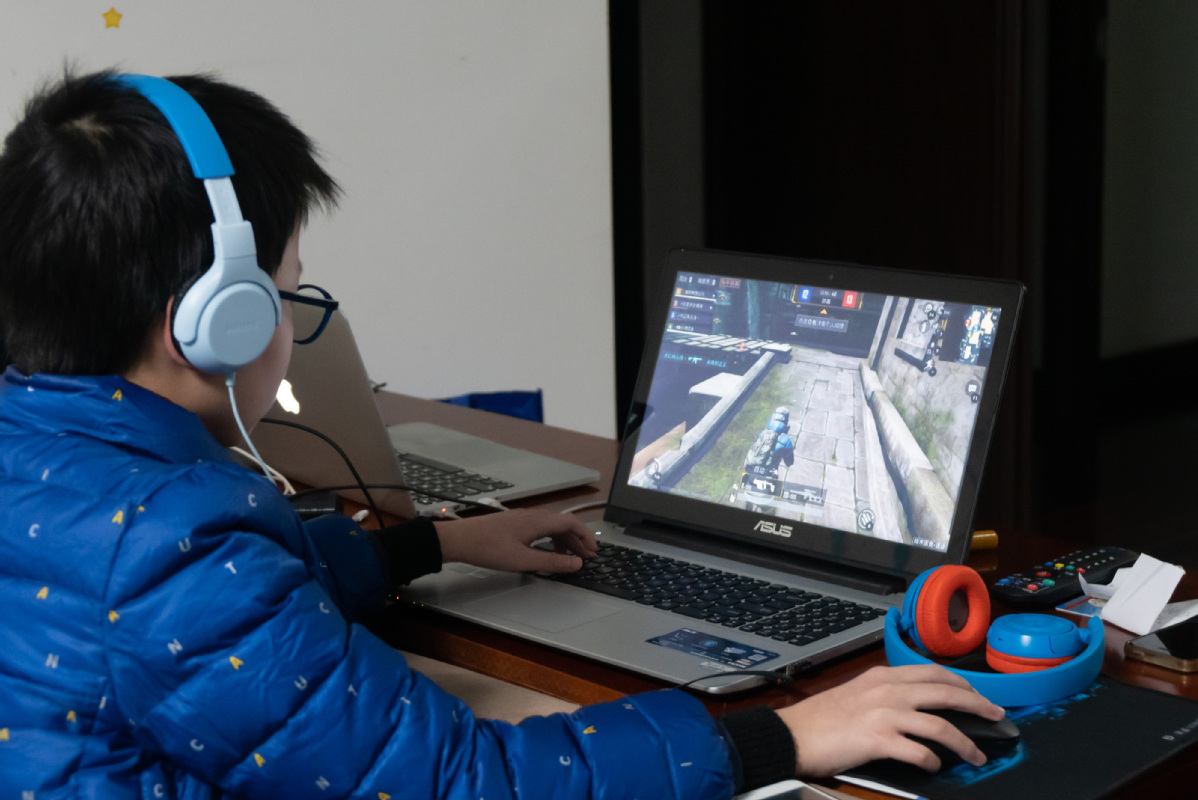 As people spend more time at home amid the novel coronavirus epidemic, demand for gaming devices is surging as people look for fun distractions.
Data from JD, a major e-commerce platform in China, show that in the first quarter, sales of consoles that support motion-sensor games increased by 295 percent from a year ago.
Chen Yao, a senior researcher at JD's big data research institute, said sales of Nintendo's Switch increased more than three times year-on-year during the Spring Festival holiday (Jan 24-Feb 2), and female consumers were the fastest-growing demographic among buyers.
Beijing, Shanghai and Guangzhou, Guangdong province, recorded the highest purchases by women of Nintendo game consoles, Chen said.
As more companies resume production, prices of some game consoles are coming down, but demand remains robust. Data from fast-rising e-commerce platform Pinduoduo showed that since March, sales of some consoles have increased by over 210 percent compared with the same period last year.
Chen Qiu, deputy head of Pinduoduo's data research institute, said being stuck at home amid the epidemic has forced many people to exercise in living rooms, which stimulates a desire for motion-sensor games.
With logistics companies resuming operations nationwide, it is more convenient for consumers in more cities and regions to buy gaming consoles. The popularity of a growing number of games also contributed to the increased sales of gaming hardware.
Zhang Mengxiang, a retailer of gaming consoles in Shanghai, said gaming hardware that can be connected to TVs-or that is easily portable-is very popular among consumers, especially those which combine entertainment with sports.
Zhang said a product which sold for 700 yuan ($99) before the epidemic has now surged to 1,800 yuan.
Amid the epidemic, sales of gaming smartphones are also surging, which has attracted companies to pay more attention. Chinese smartphone vendor Oppo unveiled its latest 5G smartphone tailor-made for gaming enthusiasts on April 13 as it strives to tap into growing enthusiasm for mobile games amid the COVID-19 epidemic.
The Oppo Ace 2 is powered by United States tech giant Qualcomm's Snapdragon 865 mobile platform. It comes with a 6.55-inch 1,080 pixel OLED screen with a 90 hertz refresh rate and an in-display fingerprint scanner.
Shen Yiren, global marketing president of Oppo, said the Ace series of smartphones are designed for gaming enthusiasts. "We want to partner with gaming fans to explore and deliver the most interesting functions."
Mu Zhikuan has been selling computers for more than a decade in Shanghai. He has both online and offline sales channels. Mu said since Spring Festival, gaming computers have been the most popular category. He sells about 100 gaming computers every month online.
According to Chinese games database Gamma Data Corp, the top 10 selling games on the iOS App Store saw revenues rise more than 40 percent during this year's Spring Festival holiday.
Wang Liming, a white collar worker in Beijing, bought a PlayStation 4, a gaming console from Sony Corp, in March to help entertain herself at home.
Although Wang has resumed work, she still spends two hours a day on the gaming machine.
"I have grown accustomed to playing video games for entertainment. Once the habit is formed, it is difficult to change," Wang said.