China looks to swappable batteries to solve charging, range issues
Share - WeChat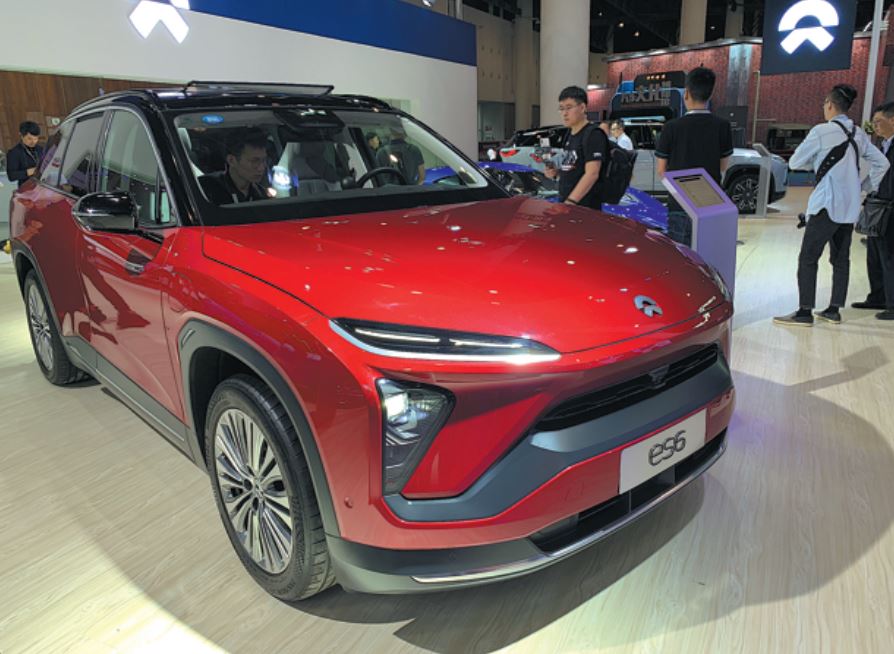 China has introduced measures in favor of electric vehicles with swappable batteries, which are expected to help solve the problem of long charging times that distances some people from such cars.
In the country's latest subsidy plan released last week, new energy vehicles priced over 300,000 yuan ($42,362.73) are not eligible for the stimuli, but those with swappable batteries are exempt of the rule.
The move is designed to encourage innovative business models, said the finance ministry in a statement last week.
Slow charging is one of the top reasons that dissuade people from buying electric cars. Currently, it takes hours to charge a vehicle's battery.
However, vehicles with swappable batteries can get their empty batteries swapped out for fully-charged ones in minutes.
This solves the ultimate problem, mileage anxiety, that haunts most electric car owners.
William Li, founder of China's leading electric car startup Nio Inc, has a more convincing reason.
Vehicles with swappable batteries can enable car owners to continuously benefit from progress in battery technology, he said at the company's annual event for fans late last year.
Batteries, which account for roughly half of a car's cost, have seen rapid progress in recent years as companies try their best to extend driving range.
Statistics show that electric cars had an average range of 160 km in 2015 with the figure rising to 350 km last year, while power consumption per 100 km fell from 17 kilowatt-hours to 14 kilowatt-hours.
"The policy has strengthened our confidence in business model, and we will make more efforts in this aspect," said Nio in a statement. Now all of its vehicles can be fitted with swappable batteries.
Nio said it has built 125 battery swapping stations in 53 cities in China, with over 400,000 batteries having been swapped so far. The company said it will build more stations this year.
"With swappable batteries, electric cars are now another step forward to challenge the dominance of gasoline vehicles," Nio said.
Another major carmaker that has been advocating battery swapping is BJEV, one of the country's largest electric car makers.
It is the first carmaker to see large-scale commercialized use of battery swap stations, which are mainly serving electric cars being used as taxies.
By the end of 2019, the company, a subsidiary of State-owned BAIC Group, had over 16,000 electric vehicles capable of swapping batteries in 15 cities including Beijing, Xiamen in Fujian province and Lanzhou in Gansu province.
BJEV said it will have another 30,000 vehicles of the same kind on the streets across the country in 2020, and the number of swap stations will grow from 187 in 2019 to 300 this year.
Late last year, the company said it will invest more than 10 billion yuan in building 3,000 battery swap stations capable of serving 500,000 electric vehicles by the end of 2022.