Customs take 8,214 actions to protect IP rights in Q1
Share - WeChat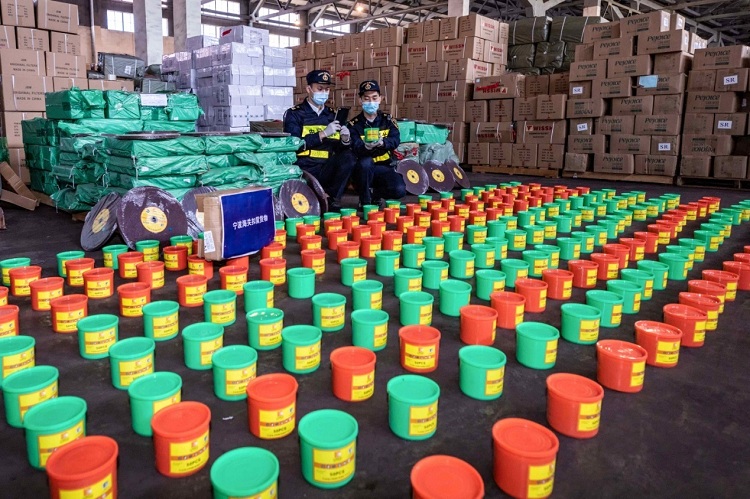 China's customs authorities took a total of 8,214 actions to protect the intellectual property rights of exported and imported products in the first quarter of this year, the General Administration of Customs announced on Friday.
A total of 7,724 batches of goods suspected of IPR infringement have been seized by Chinese customs authorities during the first three months of 2020, involving more than 1.49 million individual items, the administration said in a statement.
The GAC said this is a part of its campaign to take a firm stand against the smuggling of illegal products to protect the image of "made-in-China" products internationally. It will deploy more resources and manpower to monitor and contain illegal exports of counterfeit drugs and biological products this year.
According to the statement, customs branches across China will further enhance the crackdown on illegal transshipment acts involving third parties which violate IPR protection rules, form a regional law enforcement network with other trading partners, and effectively prevent illegal activities in its port areas.
For the healthy growth of the e-commerce sector, the GAC said that it will continue to fight against internet-related IPR infringements by working with e-commerce platforms, and applying integrated online and offline supervision measures.