Livestreaming museums awake sleeping relics
Share - WeChat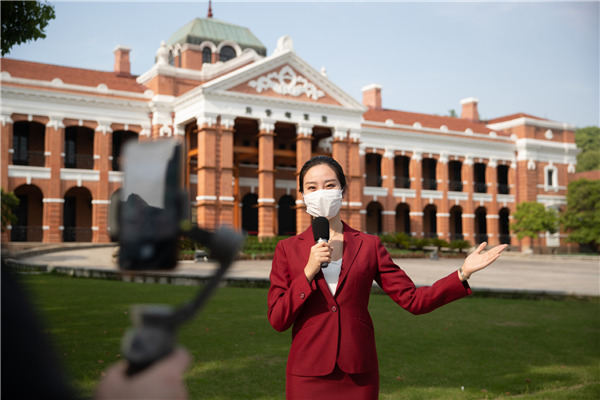 Dozens of others, including the National Museum of China, the Dunhuang Academy and the Nanjing Museum, also livestreamed on popular online platforms like TikTok and Kuaishou.
Real-time comments, messages and questions from numerous online viewers poured in on the bullet screen, a method popular on Chinese streaming sites, sparking relaxed and pleasant conversations that help explore the infinite glamor of museums.
Museums across the country have moved more than 2,000 exhibitions online, attracting over 5 billion visits during the Spring Festival, statistics from the Ministry of Culture and Tourism showed.
Yan Haiming, director of the secretariat at ICOMOS China, said livestreaming is a further extension of the museums' public cultural services as well as an exploration in communication methods.
It might become a new, long-term trend for museums to better meet the demands of the public by promoting people-centric and multi-channel services in the Internet age, Yan noted.
The Zhihua Temple, where the Beijing Museum for the Exchange of Cultural Relics is located, is the only existing Buddhist temple in the city that completely retains the style of the Ming Dynasty (1368-1644).
"Some of our visitors used to livestream their tours on mobile phones, and it's time for us to do it for them when the museum is closed during the epidemic," said Yang Zhiguo, deputy curator of the museum, noting that live broadcasts expand the museum's reception capacity.