Top 10 Chinese cities with strongest GDP in 2019
Share - WeChat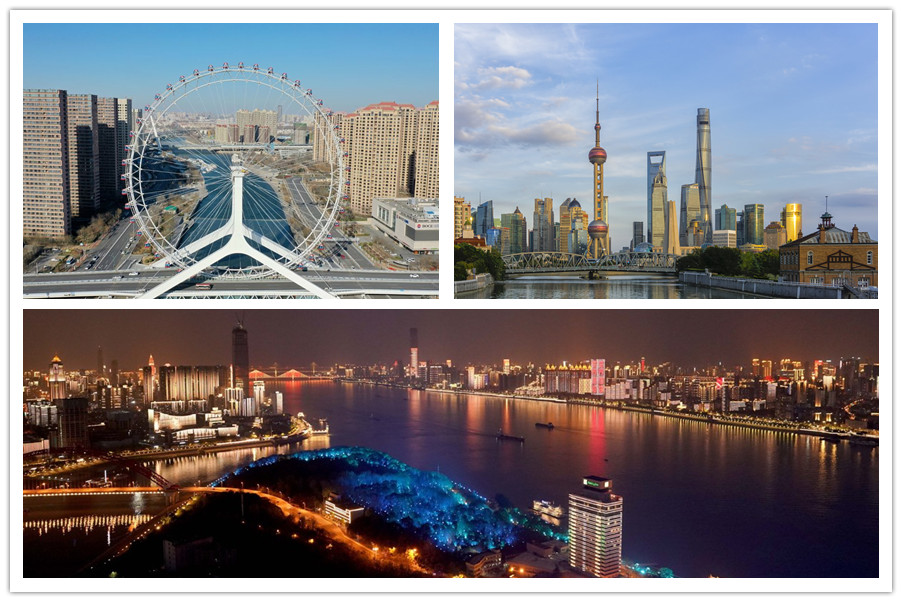 Shanghai, registering a GDP of 3.82 trillion yuan last year, delivered the strongest economic performance among Chinese cities, according to a report by 21st Century Business Herald.
Following Shanghai, Beijing, ranked second, also witnessed its GDP exceeding 3 trillion yuan to 3.54 trillion yuan. In third place, Shenzhen saw its GDP hit 2.69 trillion yuan, an increase of about 6.7 percent compared with a year earlier.
China's GDP grew 6.1 percent year-on-year to 99.09 trillion yuan last year, according to the National Bureau of Statistics. The top 30 cities accounted for nearly 43 percent of the total.
Let's take a look at the top 10 cities with the strongest GDP in 2019.