Zensational dining yields infinite pleasures
Share - WeChat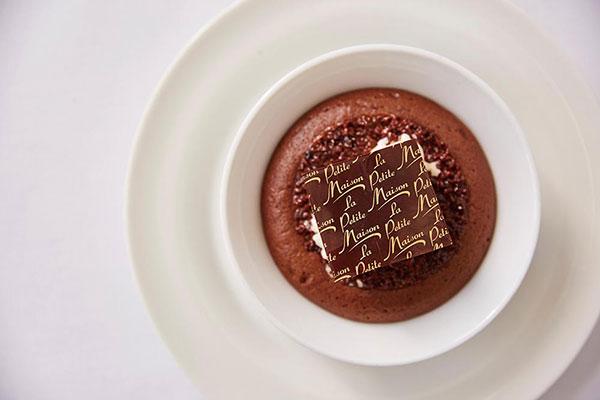 When La Petite Maison opened last year at H Queen's in Hong Kong, the city had nothing like its Southern French-style cuisine, which had already been winning over hearts, minds and palates at its locations in London, Miami, Dubai and Abu Dhabi.
About a year on, we decided to put the restaurant to the test. Enjoying a pre-prandial Daumas Gassac rosé champagne on the expansive terrace, the locale exudes a sense of laid-back exuberance, complete with eclectic art and Belle Époque accessories. It's sizeable inside, too; the 3,600sqft space seats more than 100 guests. And on the night we visited, a less than fashionable and particularly rainy Tuesday in June, it was close to full.
It was soon apparent why. At first glimpse, La Petite Maison serves what appears to be light French Mediterranean and Niçoise fare, but a closer inspection reveals more complex and broader ambitions. Carpaccio de boeuf (beef carpaccio) was a preface to the revelation, coming as it does with approximately 14 separate garnishes. The scrummy, supple red meat (dry-aged Scottish Black Angus beef sirloin, home-cured for four days with salt, black pepper, thyme and garlic) arrived with chopped chives atop and was flavoured with anchovies, capers, shallots, cornichons, pickled garlic and olive oil. Along with the chives came black pepper and olive oil – for a dish so red, it took a surprisingly green turn, like a new game-changing category of eco-paccio. Accompanied by a convivial glass of Saint-Émilion, it's the sort of dish that makes you marvel at the wonders of this infinite universe.
Most Popular