'Hunting' finds its target
Share - WeChat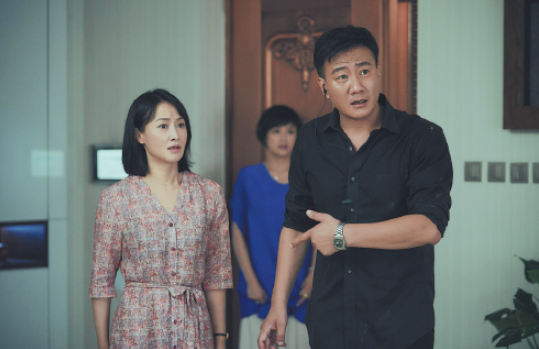 On an early morning last September, director Liu Xin waited alongside hundreds of cast and crew members of the TV series Hunting in a large parking area in a Tianjin airport.
They weren't flying to a filming location. They were already there. And they were only able to use the space for about two hours.
Liu gave the order to start shooting as soon as an airplane they'd borrowed from China Southern Airlines began taxying on the runway.
"There were several police officers who've participated in the Fox Hunt campaign standing next to me," Liu tells China Daily by phone.
Fox Hunt is China's massive campaign to extradite suspects involved in bribery or financial fraud who've fled overseas.
"They gave me detailed instructions about the procedures for escorting a fugitive from a plane," Liu recalls, referring to the scene filmed at the airport.
"That moment was sort of like a dream that came true. I feel proud to be part of the drama, which displays China's determination and strength to crack down on financial crimes."
The 44-episode Hunting has been showing on Beijing Satellite TV, Dragon TV and streaming giants Youku, iQiyi and Tencent Video since April 14.
Liu is a veteran, who has worked in the film and TV industry for more than two decades.
The latest official figures show China has extradited over 6,000 suspects, including 60 on Interpol's Red Notice list, in over 120 countries and regions. It has recovered over 17 billion yuan ($2.4 billion) in illicit assets.
Spanning from 2007, a turbulent year for China's securities market, to 2014, the year the country launched the Fox Hunt campaign, Hunting follows a police officer's yearslong pursuit of a tycoon who manipulates the stock market and flees overseas.