Europe infections near 900,000, France extends lockdown
Share - WeChat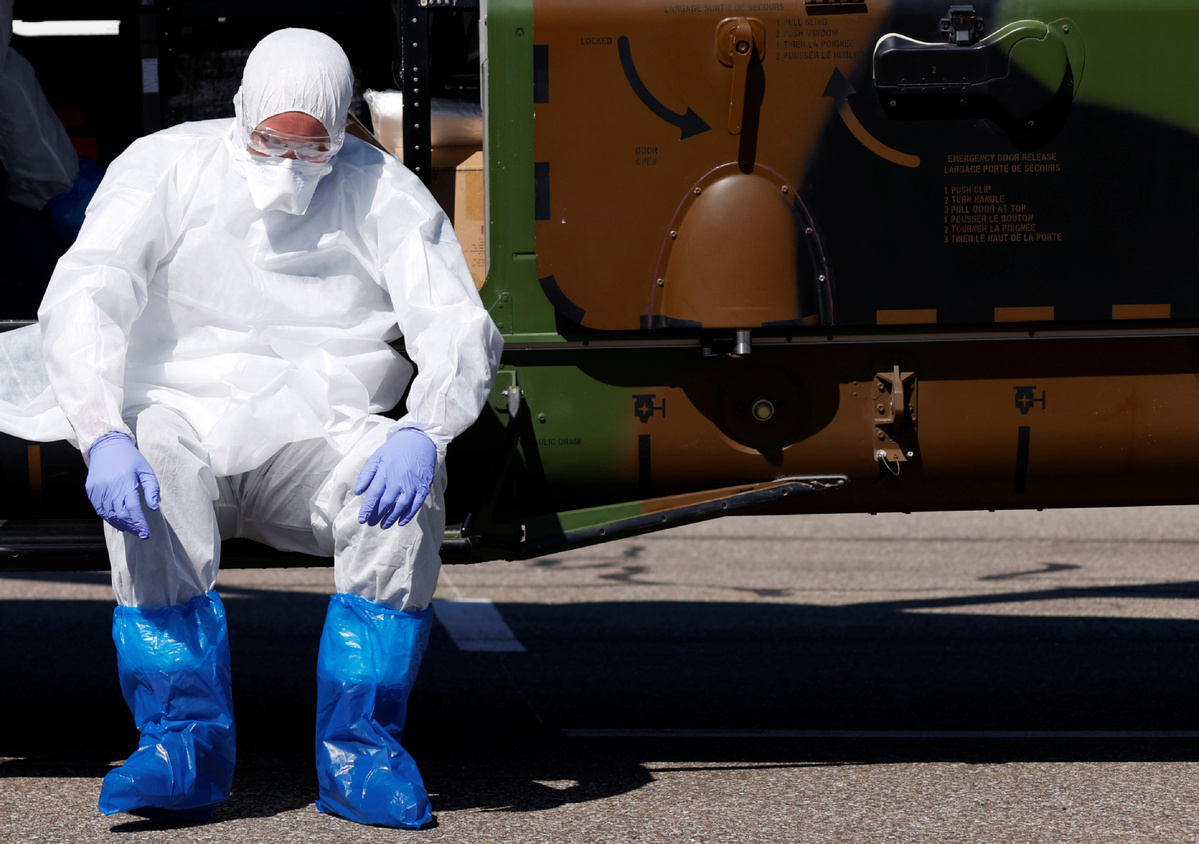 BRUSSELS/PARIS - Europe remained the continent in the world hardest hit by the COVID-19 pandemic, as nearly 900,000 people here had contracted the novel coronavirus and nearly 80,000 patients succumbed to the disease, according to a global tally.
Two-faced progress in fighting the virus has led to different readings of results from anti-coronavirus measures among European countries. Hardest-hit countries like Italy, Spain, and France extended their coronavirus lockdowns, while fellow European Union members including Denmark and Austria are easing their restrictions.
Worldwide, the death toll related to COVID-19 was more than 114,000, and the number of confirmed cases neared 1.9 million, according to the U.S.-based Johns Hopkins University, which is tracking the COVID-19 spread in real-time.
MORE SIGNS OF HOPE
European countries, including those hardest-hit, have seen more signs of encouragement -- slowdown in daily new infections and new deaths, and a flattening virus curve.
In Italy, 566 more COVID-19 patients had died in the past 24 hours, against Sunday's 431, taking the country's toll to 20,465. The number of total confirmed cases -- combining active infections, fatalities and recoveries -- rose to 159,516.
In addition, 3,260 people are in intensive care as of Monday, down by 83. It was the tenth consecutive day that the number of COVID-19 patients in intensive care units showed a decreasing trend, said Italy's Civil Protection Department Chief Angelo Borrelli.
In Spain, fresh figures showed that the number of both new cases and deaths in a 24-hour span dropped. The total deaths rose to 17,489, a daily increase of 517, compared with the 619 deaths in the previous 24-hour span.
This was accompanied by a fall in the number of new cases: 3,477 new cases reported compared to 4,167 on Sunday, bringing the total number of confirmed cases to 169,496 in Spain.
Spanish Health Minister Salvador Illa said that his country has reached the peak of the coronavirus outbreak, adding that it is still "in the lockdown phase" though people in some non-essential sectors are back to work on Monday.
In neighboring France, the day-to-day growth of new cases slowed to 4,188, taking the total infections to 136,779. But Monday also saw the first increase in the daily death toll in four days. Fatalities linked to the virus rose by 574 on Monday, against Sunday's 561, raising the total deaths to 14,967.