Spain reports fall in new coronavirus cases and deaths
Share - WeChat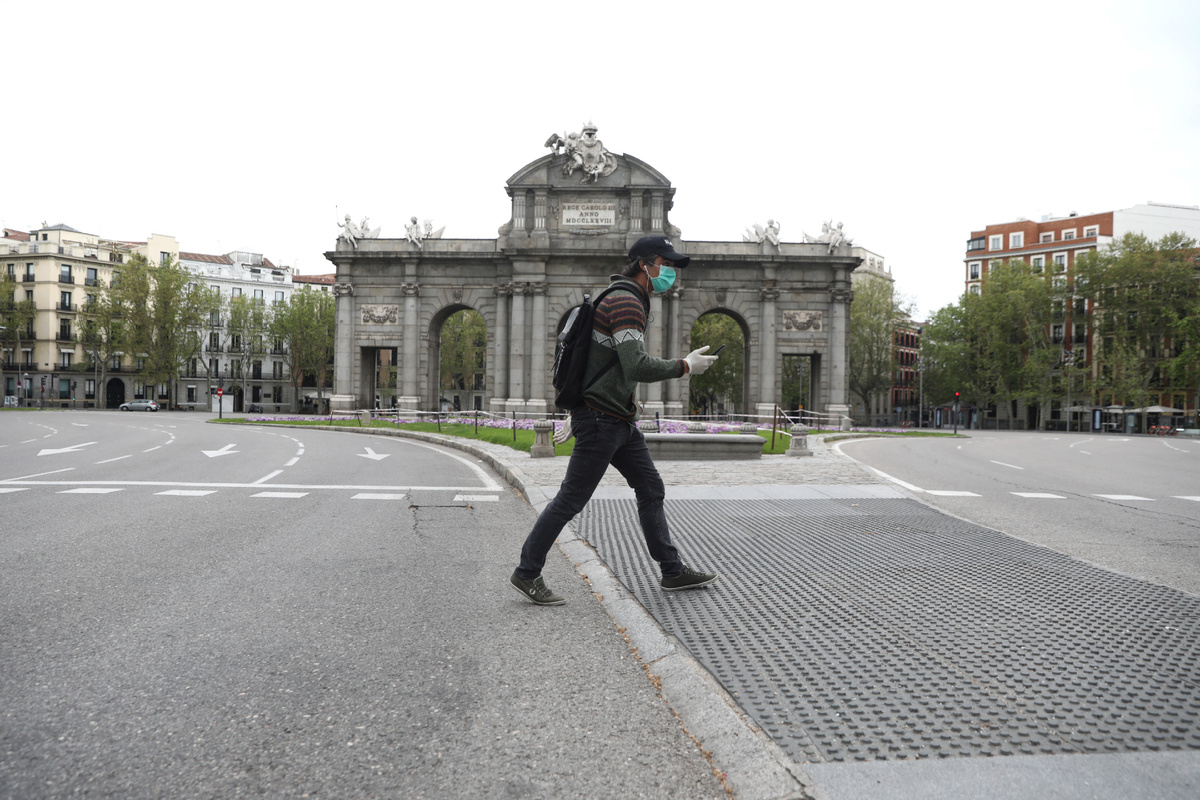 MADRID - The daily numbers of new coronavirus cases and related deaths in Spain fell on a day-to-day basis for the second consecutive day, according to the data collected by the Spanish Ministry for Health, Consumer Affairs and Social Welfare by 21:00 hours on Thursday and made public on Friday.
The number of new COVID-19 deaths recorded in Spain rose by 605 to 15,843, less than the 683 deaths in the previous 24-hour span and the 757 deaths reported on Wednesday.
It is the lowest daily death toll from coronavirus since March 24.
The total number of infection cases rose by 4,576 to 157,022, a smaller increase than the 5,756 new cases reported on Thursday, while the three percent rise in cases is also down from the 3.92 percent rise reported on Thursday and the 4.4 percent increase from Wednesday.
A total of 67,572 patients have required hospital treatment, with 7,482 in intensive care, which is 111 more than Thursday.
With the number of patients who have recovered from COVID-19 growing by 3,503 from 52,165 to 55,668, the pressure on Spain's health system is slowly easing.
"We are continuing the tendency in which the numbers decline," said Dr. Maria Jose Sierra, from the Center for the Coordination for Health Emergencies at the Spanish health ministry, at a daily press conference of the Technical Committee for the coronavirus emergency.
In the same press conference, Chief of the Defense Staff General Miguel Angel Villarroya said that the Spanish military had disinfected a total of 3,262 residencies for elderly people while helping to disinfect and set up 5,000 emergency hospital beds.
He added that 6,903 troops were currently working to help control the coronavirus pandemic.
Madrid and the Catalan region continue to be the two worst-affected parts of Spain, with Madrid suffering 5,972 deaths from 44,783 confirmed cases, while Catalonia has recorded 3,231 deaths from 31,824 confirmed cases.
The two regions accounted for 48.8 percent of all of the coronavirus cases in Spain and 58.1 percent of the total number of deaths in the country.